Board of Education holds special meeting, reduces quarantine period to seven days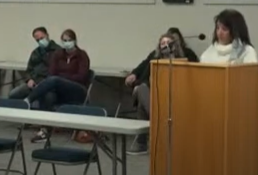 The USD 489 Board of Education met for a special meeting on Oct. 23 to discuss potential updates to COVID gaiting criteria.
When the board opened discussion to public comment, football coach Tony Crough spoke.
Crough advocated for shortening the quarantine period for students.
"We've got young men and young women who spend time at school for 10 to 12 hours a day, and to have that taken away from them for 14 days, longer periods of time where they can't be around their teammates [and] around their classmates, is extremely traumatic," Crough said.
After Crough spoke, several parents voiced their concerns with the 14-day quarantine.
"I beg of you to please consider the change because these children are suffering horribly," parent Amanda Bruce said.
Dr. Heather Harris has worked with the district to develop quarantine criteria and discussed why the district implemented the 14-day quarantine.
"People have to remember with COVID that it takes an average of five to seven days for people to get sick, a couple more days before they'll go to the doctor and couple more days before you get test results back," Harris said. "Every decision we make, it takes about two to four weeks to see if that was a good decision or not."
Six hundred eleven students and staff have missed days because of quarantine and/or isolation. None of the students or staff placed in quarantine due to close contact in school have tested positive during their quarantine period.
Since none of the quarantined students and staff have tested positive, the board approved a motion to reduce the quarantine period to seven calendar days from the last day of contact with a positive individual. Parents/guardians may choose to quarantine for the full 14-day quarantine period as set by Ellis County Health.
"I think seven days is a good place to start," Harris said. "We'll see what happens, see what it changes, maybe nothing, maybe we'll get to change it again."
21afeyerherm@usd489.com
About the Contributor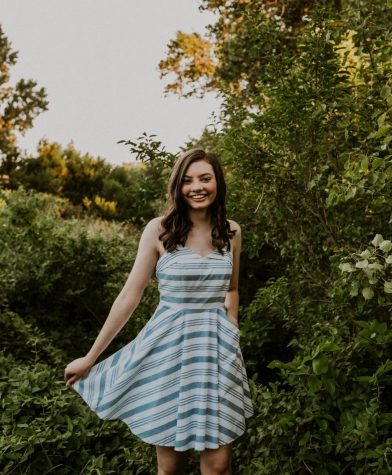 Alicia Feyerherm, Editor-in-Chief
Alicia Feyerherm is a senior, and this is her fourth year in Newspaper. She is very honored and excited to be in the role of Editor-in-Chief this year....