USD 489 Board of Education meets, students, staff member receive awards for excellence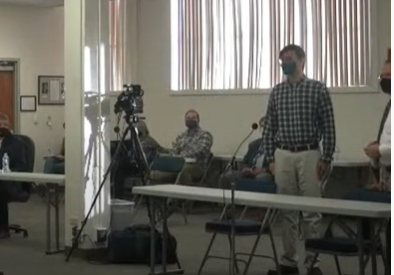 The USD 489 Board of Education met on Sept. 28 to discuss items on the agenda.
After approval of the agenda, the board awarded senior Andrew Duke with the USD 489 Student Spotlight Award for his perfect score on the PSAT and ACT.
"It's just a rarity that you get a young gentleman like this," principal Martin Straub. "He is very humble and is just a heck of a lot of fun to be around."
Hays Middle School Gifted Teacher Jerry Braun was then awarded the USD 489 Achievement of Excellence Recognition for receiving the Kansas Special Education Professional of the Year by the Kansas Association of Special Education Association.
"We have phenomenal special ed teachers in our co-op and phenomenal special ed teachers across the state so to be named as Teacher of the Year for that… I have no words for that," Braun said.
Superintendent Ron Wilson then reported on changes in COVID gatekeeping in USD 489.
"We have kind of moved away from the COVID phases, meaning we can't really identify that we're in a certain phase," Wilson said. "This moves away from the one-size fit all for the entire district to just looking specifically at individual classrooms and individual schools and determine what's best for them."
The last hour of the meeting was spent interviewing the two candidates for the vacant board position.
The two candidates were Nuchelle Chance and Curt Vajnar.
Chance was selected for the position in a 4-2 vote.
"Being on this board is not always the most glorious thing," board member Lance Bickel said. "Sometimes it can feel somewhat thankless, but also, in some cases, a lot of the decisions can be tough, so I feel whoever fills this term needs to be engaged and bring themselves up to speed as soon as possible."
21afeyerherm@usd489.com
About the Contributor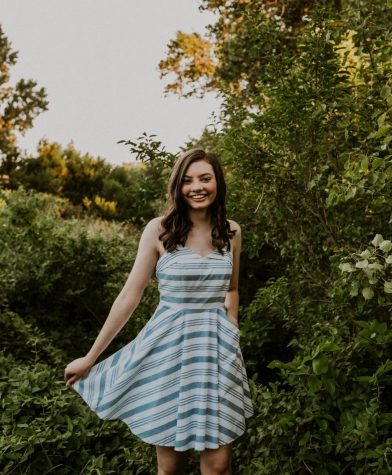 Alicia Feyerherm, Editor-in-Chief
Alicia Feyerherm is a senior, and this is her fourth year in Newspaper. She is very honored and excited to be in the role of Editor-in-Chief this year....