Speech language pathologist Tara Marshall presents to students during PRIDE Time on Oct. 24
Speech language pathologist Tara Marshall presented to students during PRIDE Time about her career in speech and language pathology and her current work as a clinical educator at Fort Hays State University.  
"The goal of speech language pathologists is to help people communicate better," Marshall said. "This includes helping those with delays in reading, writing, stutters or even issues swallowing." 
Marshall's mom was her inspiration to go into speech language pathology.  
"I knew I wanted a helping profession," Marshall said. "I also liked kids and was interested in medical stuff, but I didn't want to administer shots or anything like that. Speech language pathology was the perfect fit for me." 
However, working with children is not a requirement for the job. 
"I love this profession because it covers the entire life span," Marshal said. "You can work with premature babies all the way up to the geriatric stage." 
Not only can speech language pathologists work with different age ranges, they can also work in different settings.  
"The neat thing about speech language pathology is that you can work in so many different areas," Marshall said. "About half work in a school setting, but you can also work in a clinical setting, or you can even go overseas and work if you want." 
There is a high demand for speech language pathologists. Between 2016 and 2026, there is a projected 18 percent growth in the profession.  
"Our students graduating with a master's degree from the Fort Hays program have 100 percent job placement," Marshall said.  
Marshall recommends taking science classes and brushing up on your writing skills if you want to enter the speech language pathology field.  
"There's a lot of writing at different times, depending on what path you go into," Marshall said. "The amount of writing shouldn't discourage you from entering the career, but it is something to keep in mind. You're going to have to write reports on your clients, and so you need to be able to write well." 
21afeyerherm@usd489.com 
About the Contributor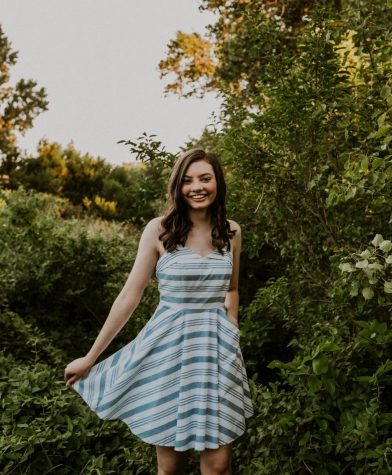 Alicia Feyerherm, Editor-in-Chief
Alicia Feyerherm is a senior, and this is her fourth year in Newspaper. She is very honored and excited to be in the role of Editor-in-Chief this year....