Real estate agent Robert Munsch talks with students about his career during PRIDE Time
2009 graduate and real estate agent Robert Munsch spoke with students about his career in real estate during PRIDE Time on Oct. 23.  
"After high school, I didn't really know where I wanted to be in life," Munsch said. "As time went on, things kind of fell into place, and I started a construction company at the age of 21." 
Once he established his construction company, Munsch decided to go into real estate and become a certified auctioneer.  
"While a normal real estate agent would just sell the home, I can also auction off the household and remodel the home," Munsch said. "It's a lot easier being a one–stop shop because the clients don't have to search out different people to complete those tasks, and you make more money." 
Between his auctioning, construction business and his real estate job, Munsch put in about 18-hour workdays.  
"Something people need to understand is that this isn't an eight–to–five job," Munsch said. "You have to put everything into it. Sixty percent of realtors fail within the first five years. With real estate, you need to be there every second of the day. You have to put in the time in order to be successful." 
While Munsch understands that seems like a lot of time, "the sky is the limit" as far as how much you make.  
"You can make zero dollars or you can make a hundred thousand dollars; it just depends on how much time and effort you put in," Munsch said.  
Besides putting in the time to be successful, Munsch emphasized the importance of caring for clients.  
"Really go up and beyond for your clients," Munsch said. "Put yourself in their shoes. Buying a house is very stressful, and being a realtor, you can sometimes lose sight of that. Being able to understand where the clients are coming from is a big deal." 
For those interested in real estate, Munsch recommends finding a mentor. 
"Find someone who has been there, done that and has already made mistakes," Munsch said. "Anyone's who is successful has always had a mentor, so shop around and find a good mentor." 
21afeyerherm@usd489.com 
About the Contributor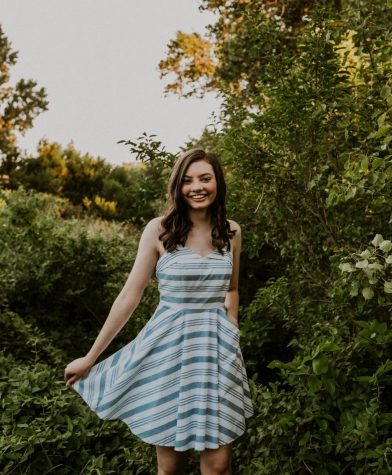 Alicia Feyerherm, Editor-in-Chief
Alicia Feyerherm is a senior, and this is her fourth year in Newspaper. She is very honored and excited to be in the role of Editor-in-Chief this year....