First Hays High student competes at national Forensics competition
Competing for the Forensics team, junior Mulu Bannister is the first competitor for Hays High at the National Individual Events Tournament of Champions (NIETOC) in Omaha.
Bannister was one of 900 competitors nation wide on May 10 through May 12 and was one of 204 in her category, Dramatic Interpretation.
"She did not break into Octofinals her first year," instructor Codi Fenwick said. "Most important was the experience and confidence she gained. She has a realistic perspective of how she performed amongst the elite group."
Bannister has been a final medalist 10 times this year and was a finalist in three national qualifier tournaments.
Bannister's goal for the year was to compete with poise and professionalism with the intent to improve at every tournament.
"It is truly unbelievable how much Forensics has helped me with my every day life," Bannister said. "It has helped me become more outgoing and learn how to step outside of my comfort zone.
"Also, it has let people see a different side of me. One thing about Forensics that I absolutely love is that my only true competition is myself."
Bannister said the most important reason she continues to compete in Forensics is because of her coach, Codi Fenwick.
"She works with people's differences and has the willingness to compromise with any student," Bannister said. "She uses her knowledge about life and applies it to any situation or conflict kids may have. She will go above and beyond to help a student with their goals and mindsets."
After competing at NIETOC, Bannister will compete at her second national tournament, the National Speech and Debate Association (NSDA) nationals in May.
"Forensics has given me a voice," Bannister said. "It has also given me a group of other passionate individuals to speak to and push me to conquer my fear and achieve my goals. Forensics has allowed me to speak out about issues that matter."
20ahillebrand@gmail.com
About the Contributor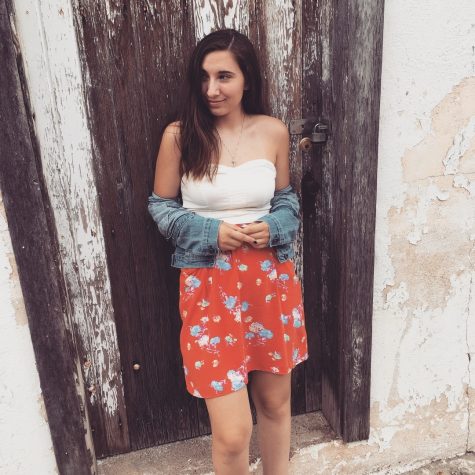 Allison Hillebrand, Editor-in-Chief
Allison Hillebrand is a senior at Hays High. She is involved in the newspaper, DECA, orchestra, leadership and National Honor Society. She will be attending...