Students make time for three music classes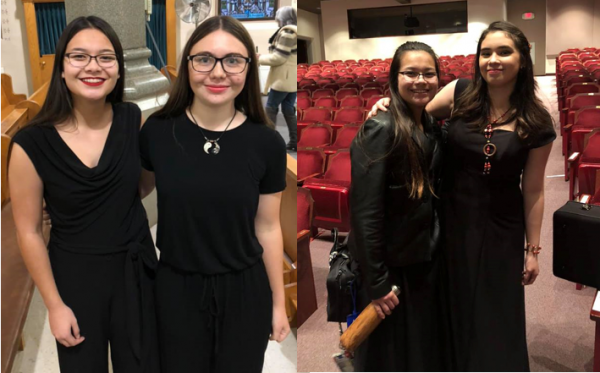 In high school, students have the freedom to take several elective courses that they find interesting and several may choose to take a music class over the course of their four years. Few have hoped to balance three music classes over their four years.
Sophomores Alisara Arial, Ashley Vilaysing and Alexis White have been involved in choir, band and orchestra for two years now and hope to continue throughout high school. Last year the trio took Concert Choir and this year they are in Chamber Singers.
Arial said she didn't know why she ended up taking so many music classes and it just happened.
"I just joined orchestra and band out of wanting to learn new instruments," Arial said. "I started orchestra in fifth grade, band in sixth grade and started singing the second semester of my eight grade year. I only joined choir later because when I was in fifth grade I was discouraged from singing due to not making it into KMEA."
Vilaysing said that it was stressful finding time to practice and dividing up the time equally between her instruments, and her normal homework load.
"I'd say Chamber Singers definitely challenges me the most because he expects a lot of us and gives us side project," Vilaysing said. "I think band is the most fun, but I have a lot of friends in orchestra."
Vilaysing said that she takes classes through the learning center during the summer to make room in her schedule for music.
White said she had to give up her first semester of GPS during her sophomore, junior and senior years to fit in her music classes.
Arial said that with the help of her counselor and careful planning she will be able to continue all of her music classes until she graduates without having to take summer school.
"Sometimes being in all of these music classes can be stressful, especially during contest season," Arial said. "But in the end I feel very benefited to have such good friends who share a common love of music and continuously gain knowledge of music itself."
White said that she liked the classical music played in orchestra and the variety played in band. She also said she liked singing both classical and modern music in Chamber Singers.
"I would definitely recommend doing it if you definitely feel like music is a big passion of yours in your life and it it's possible thing you might pursue in the future," Vilaysing said. "Just be prepared to give up a lot of your time to try and balance between school and music."
About the Contributor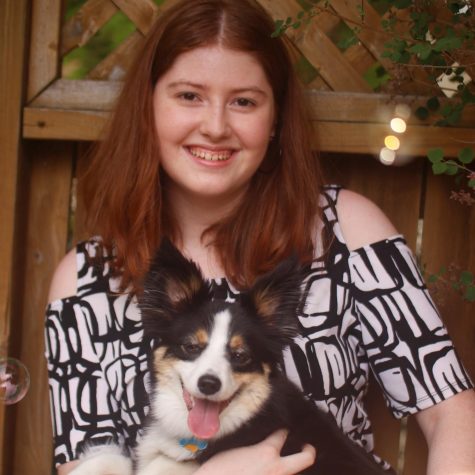 Rebekah Porter, Staff Reporter
Rebekah Porter is a senior and this is her second year in Newspaper. She is also involved in tennis and band. She likes reading and spending time with...