Leaderships hosts Q & A panel for freshmen
Leadership team held a senior Q & A session to provide information to the current freshmen, on Dec. 13 during seminar.
The panel consisted of seniors Scout Perryman, Isabelle Braun, Connor Olson, Josh Norris, Kallie Leiker, Brittani Park, Mattie Hutchison, Isaiah Schindler, Tray McCrae, Jaycee Dale, Jaysa Wichers, Rebecca Anderson, Shyann Schumacher, Cade Swayne and Alex Hagerman.
The questions asked by counselor Troy Dale covered topics, such as GPA, what happens if a student does not pass a class, utilizing time and the importance of being involved.
"I did this activity at my last high school," Dale said while introducing the panel. "The juniors and seniors said they would have really liked to hear this advice when they were freshmen."
The advice the seniors gave provided insight on school work that freshmen may not have thought about.
"I thought it was going to be easy, because it was my freshman year," Perryman said during his speech. "Junior year is not as easy as that. It gets more stressful, and you have to figure out what works for you."
On Dec. 11, Leadership members met to discuss how the session was supposed to go. After the freshmen meeting, leaders met with Dale to discuss how they believe it actually went.
"I think it went really well," Dale said to the team. "It gave the freshmen important advice. "
About the Contributor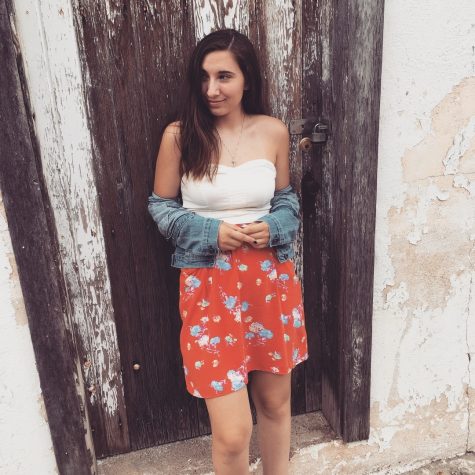 Allison Hillebrand, Editor-in-Chief
Allison Hillebrand is a senior at Hays High. She is involved in the newspaper, DECA, orchestra, leadership and National Honor Society. She will be attending...