Students recognized at KU Honors Scholar recognition ceremony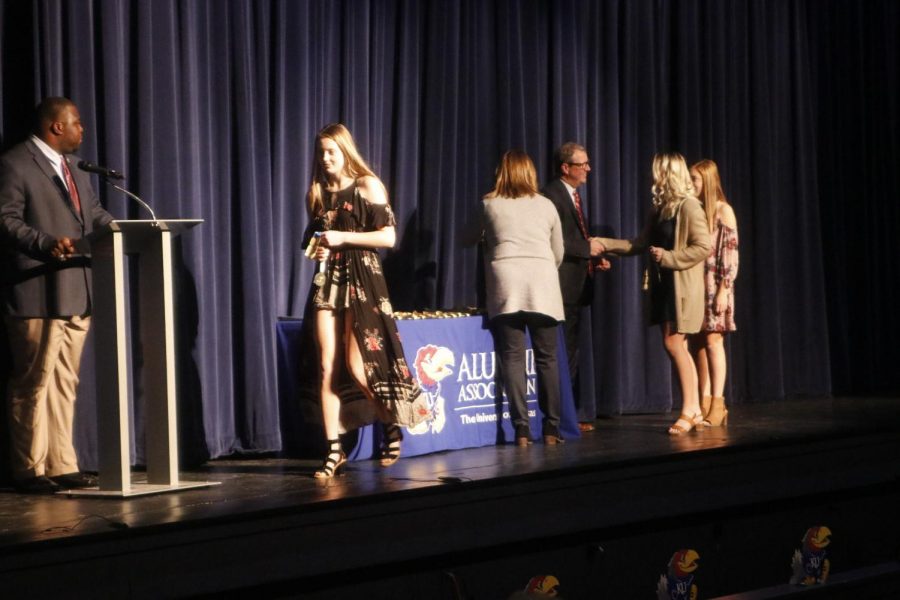 Hang on for a minute...we're trying to find some more stories you might like.
Every year, students across Kansas who rank in the top 10 percent of their class are recognized as Kansas Honor Scholars. This year, 18 seniors from Hays High were selected.
According to Kualumni.org, the Kansas Honor Scholar Program has been a KU tradition since 1971, honoring more than 140,000 high school seniors across the state.
"KU, being to be a 'upper tier' research college, they're trying to get the smartest kids they possibly can, and it doesn't hurt them at all to do what they did last night," principal Martin Straub said. "If you weren't considering KU or you're on  "Well I might or I might not," maybe when they do things like that, they might influence kids to come to their university. They get very strong students in the state, I think that's they're way of promoting that idea."
This year there are 14 ceremonies to recognize those selected. One of these was held at Thomas More Prep Marian High School on Oct. 18.
"I thought the awards ceremony was going to be really long but they actual kept it pretty short," senior Alex Hagerman said. "They just tried to recruit you to KU, gave you an award, and then gave you cookies."
Students who attended were awarded special medallions that they can choose to wear at graduation.
Straub said students are selected in late August when he sends a list of the top 10 percent to KU and gets the invitations back to then give to the students.
This year, 18 seniors were selected out of a class of 186 students but their isn't always a set number.
"If I have three kids tied for that 18th spot I'm going to send them 20," Straub said. "I'm not going to say 'Well I know this one so I'm not going to send the other two,' that's unfair."
Senior Zoe C. Martin said that it was nice that KU wanted to honor students who had achieved academically, even if they weren't planning to go to KU.
"Put it on your resume," Straub said. "If you apply at KU they are going to recognize that, K-State might not care that you're a KU Honors Scholar, but even K-State knows that it means you're in the top 10 percent of your class."
19rporter@usd489.com
About the Writer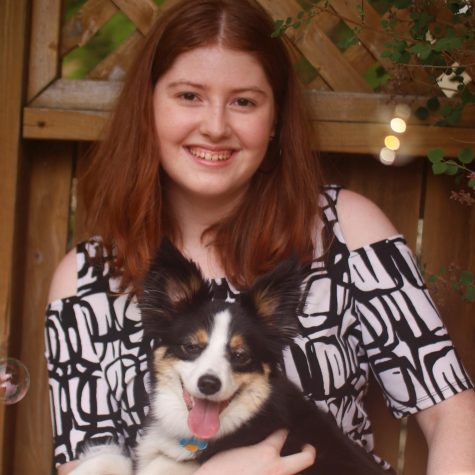 Rebekah Porter, Staff Reporter
Rebekah Porter is a senior and this is her second year in Newspaper. She is also involved in tennis and band. She likes reading and spending time with...