Students voice computer preferences
In every classroom, it's a common sight to see students working on their devices, mainly surfaces, as many classes take advantage of the technology offered.
The Surfaces aren't the only devices students use, several have HPs. Some have the newer, smaller ones with pens, while several have the old laptops, the loaners.
While many students believe the loaners are pretty reliable, they have their issues just like the surfaces. While the surfaces can have connectivity and charging issues, the loaners regularly charge.
"Using a loner, you can't write your notes on OneNote, and it's so much easier for me to write out my notes on OneNote instead of paper," junior Madison Jackson said.
Sophomore Nathan Leiker said that the hardest thing for him is not having a touchscreen because the touchpad is difficult to use.
Aside from not having a touchscreen, the loaner laptops are heavy and don't have very long battery life, which may be a reflection of their age, but they also have a longer cord and have less charging issues.
Many students think there are several benefits of the surfaces such as a touch screen, small size, and better battery life, when they are working right. This is one of the reasons why the old computers were replaced with the surfaces.
"The best thing is that they are lightweight, but there are a lot of things wrong with it," sophomore Samantha Tesluk said. "It won't connect to WiFi, its slow, and it's not reliable."
Jackson said she liked how she could use the stylus on her surface to write her notes because it helps her learn a lot better than typing the information.
"I prefer my loaner because I don't have to worry about it not charging," junior Andrew Nottingham said. "I don't have to worry about the keyboard not working, and I don't have to worry about the pen not working. Really, the only thing that a surface offers over a loaner is space. The best thing about the loaner is that I'm fairly certain it is more powerful than the surfaces."
19rporter@usd489.com
About the Contributor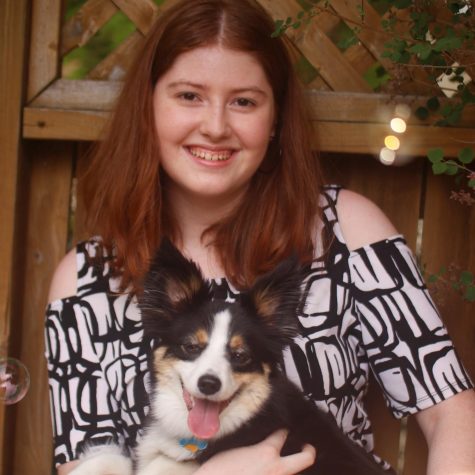 Rebekah Porter, Staff Reporter
Rebekah Porter is a senior and this is her second year in Newspaper. She is also involved in tennis and band. She likes reading and spending time with...