Senior Amiyah Gonzalez takes first steps in a career toward acting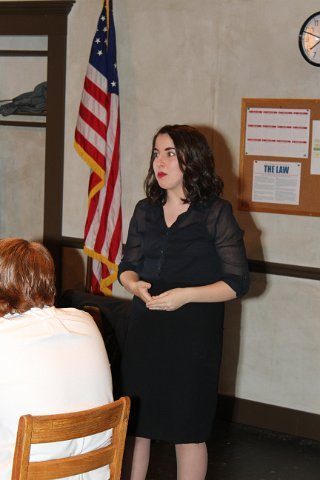 Hang on for a minute...we're trying to find some more stories you might like.
Acting has always been highly regarded in society. Everybody has thought at one time in their life of becoming an actor. However, most never pursue their dream. Senior Amiyah Gonzalez is not most people.
Earlier this month, Gonzalez was accepted into the American Musical and Dramatic Academy, a school with only a 22 percent acceptance rate.  This was the first step in pursuing her dream career.
"The plan was always to teach theater or to major in theater just in general and be an actor, so when the opportunity was given to me I decided that I had to take it." Gonzalez said. "My parents were very supportive of me."
Gonzalez has been involved in productions such as; '12 Angry Jurors', 'Harvey' and 'You Can't Take It With You'. She has also participated on the Forensics Team ever since her freshman year.
"I've tried to be involved as much as I possibly can," Gonzalez said. "It was hard sometimes, since there aren't many options. All of the productions I have been in and the experiences I got from them ended up helping me succeed."
Gonzalez was contacted about this opportunity through email. The email said that she had a VIP application which meant that she wouldn't have to pay to audition and she got main priority in her audition location. She got VIP because of her ACT scores and because she is a member of the National Speech and Debate Association.
There were multiple locations across the country that Gonzalez could audition to get into the academy. The closest was in Kansas City on Oct. 21.
"I memorized everything last minute, which was not a good idea," Gonzalez said, "We had to pick two, two-minute monologues. I chose a monologue from the 'Crucible' and one from 'Romeo and Juliet.'"
The competition at the audition was tough. Out of 60 contestants only two got in to the program at AMDA. The first girl that did her audition, came out crying because the director has stopped her after the first one and told her it was not good.
"Everybody got critiqued on their monologue except me," Gonzalez said, "When I ended up nailing it, it was a great feeling."
Gonzalez received word on her recent acceptance to AMDA through an email as well as a phone call.
Although Gonzalez was initially nervous about the whole process, she is very excited that she tried out.
"Don't be limited just because you're from a small town, you will be told that you won't be able to make it in the acting world – it doesn't matter," Gonzalez said, "You have to put your best foot forward and try. You may get in, you may not you just got to try new things."
19sperryman@usd489.com

About the Contributors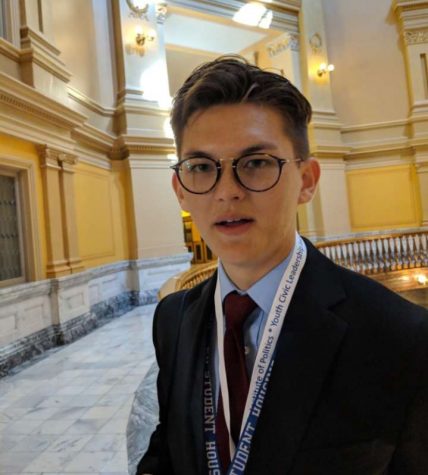 Scout Perryman, Staff Reporter/Cartoonist
Scout Perryman is a big, bad, senior. He is only doing newspaper because he would get yelled at by Isabelle if he did not. Scout's eyebrows are always...