Lana Del Rey switches up sound with new album, 'Chemtrails Over the Country Club'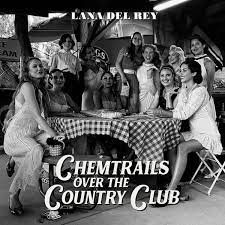 It is finally here! After multiple pushed back release dates, Lana Del Rey finally delivered her seventh studio album, titled "Chemtrails Over the Country Club," on March 19. Was it worth the wait? I have not quite decided yet.
The album contains 11 songs, including the two singles "Let Me Love You Like a Woman" and "Chemtrails Over the Country Club," which were released ahead of the album release date. I am hesitant to say whether the album is good or bad yet, because I think it is an acquired taste that I have not quite acquired yet, but I could see myself getting there.
The lyricism of this album stays true to Del Rey's typical commentary on American culture and the romanticism of what others might consider mundane. The sound is where it differs from her previous work; this album feels more subtle than some of her earlier work, and subsequently, more intimate.
I tend to favor the grandiosity of her first few albums, which has made it harder to enjoy her newer work upon the first listen, but I typically come around. The past two albums she released before this felt like a transition period from her old sound to what it has now become, and with this album, I think Del Rey has finally reached her destination.
If you were to only listen to three songs on the album, I would recommend "Chemtrails Over the Country Club," "Dark But Just A Game" and "Breaking Up Slowly" with an honorable mention for "Dance Till We Die." These songs offer a glimpse into some of the different sounds this album has to offer and best represent the album as a whole.
This album featured other artists on two different songs: Nikki Lane on "Breaking Up Slowly" and Zella Day and Weyes Blood on "For Free." I was very excited for the latter, as I really enjoy Zella Day's work, but I felt a little let down by the slow pace of the song. On the other hand, I was pleasantly surprised by how much I enjoyed "Breaking Up Slowly" because I had never heard of Nikki Lane before.
But, a Lana Del Rey album is not just about the music, it is about the visuals, the aesthetic, the controversy. Del Rey has never been one to hold back or avoid taboo topics, and the release of this album was no exception. This time around, none of the controversy was about the subject material of her songs, but rather some of the unusual social media posts or interviews she did leading up to this album.
Personally, I think her occasionally eccentric behavior is part of her appeal. I might not agree with everything she says or does, but I certainly am amused by it, and I do admire her boldness.
Aside from controversy, her aesthetic for each era of her music is a major part of her appeal. The cover for this album featured a vintage looking photo of Del Rey and a group of women sitting around a table at a country club. In the music video for "Chemtrails Over the Country Club," these women turn into a pack of werewolves, and although I was a little confused at first, I think I love it. It added a sinister undertone to her usual style of vintage, cool car, hot girl music videos.
Overall, this was not my personal favorite album of Del Rey's, but it is by no means a bad album. I encourage anyone and everyone to go listen to literally any of Del Rey's music. She has become a modern icon for a reason.
21abrooks@usd489.com
Leave a Comment
About the Contributor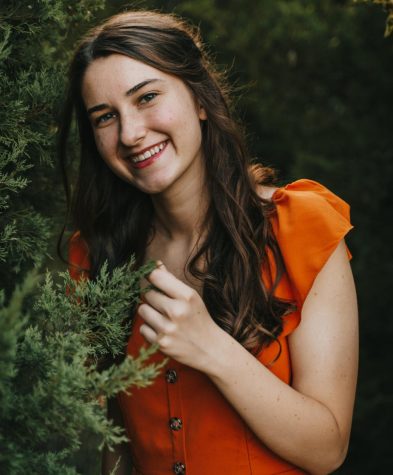 Allison Brooks, Multimedia/Photo Editor
Allison Brooks is a senior, and this her fourth year in newspaper. Outside of newspaper, she is involved in DECA, Scholars Bowl, National Honors Society...