"Kahlil Gibran's The Prophet" movie review
Last year, I reviewed one of my favorite books of all time, "The Prophet," by Lebanese writer Kahlil Gibran, giving it a solid 10 out of 10. I was so excited after I read it for the first time. I showed my friends passages and ranted on and on about the beauty of this spiritual literature. The teachings in this book brought me to a new level of understanding about the world, and really helped shape the person I am today, so when I found out there was going to be a movie, I didn't know how to feel.
After months and months of saying I'd get around to it, I finally watched the 2015 film that unfortunately, despite its stellar cast, never made its way into very many theaters. I prepared myself for at least a little disappointment, but found only amazement.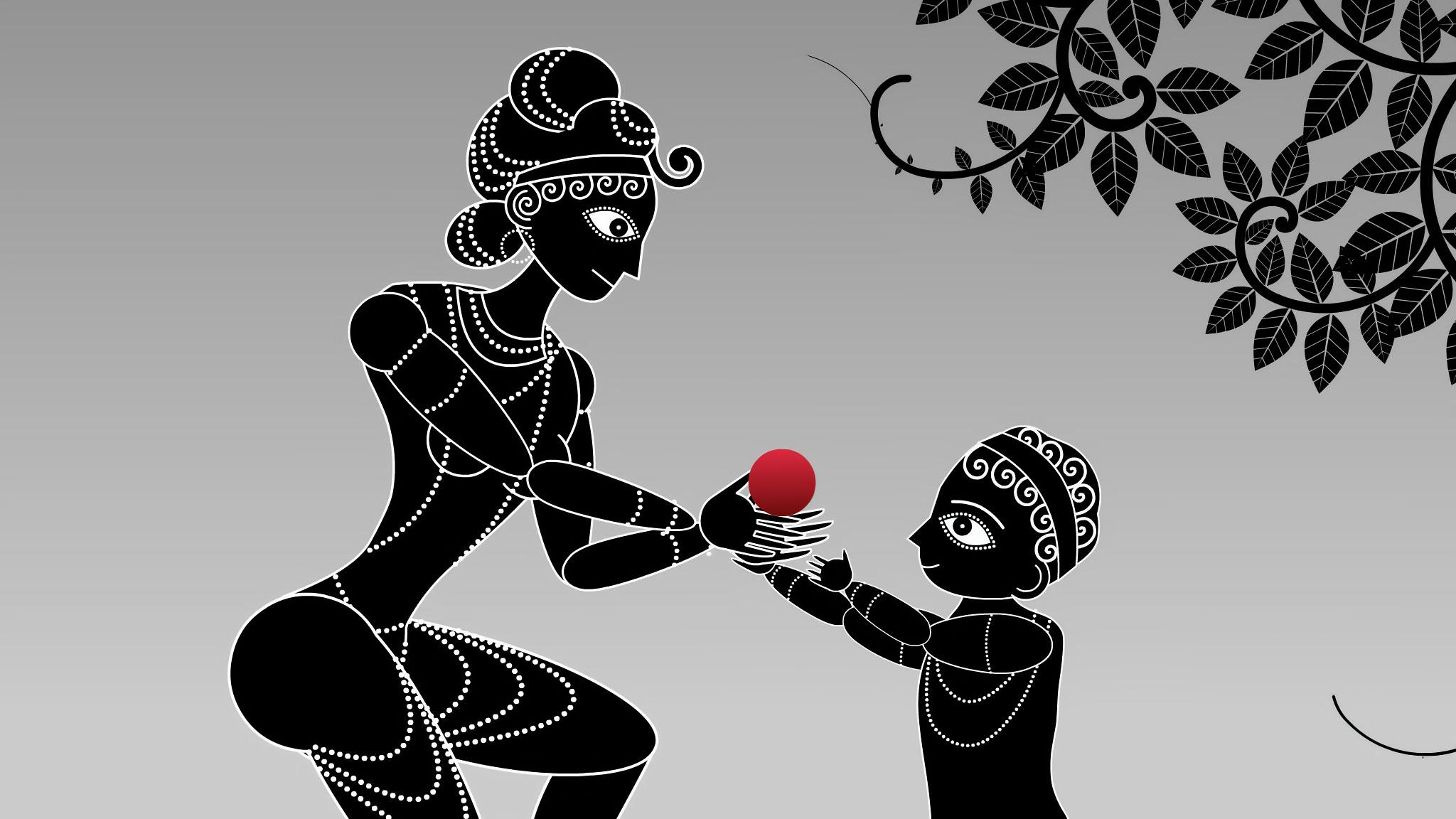 The adaptation of this story, developed by Roger Allers (director of "The Lion King") was surprisingly splendid. Though different than the book, the story covered everything that needed to be covered, and added more suspense as to keep the viewer hooked. Usually, I half-watch movies. By this I mean I can't stay focused on movies very well, so I'll do homework or paint or something while I watch, but this movie kept me intrigued. I was sucked in for the full hour and 10 minutes.
Basically, this film is about Mustafa (Liam Neeson) who is a prisoner on the small Mediterranean island of Orphalese. Kamila (Salma Hayek) works at the house he is being caged in, and Almitra (Quvenzhané Wallis), her daughter, refuses to speak and often gets herself in trouble. After a particularly awful incident in the marketplace, Almitra follows her mother to work, where she escapes a clumsy guard named Halim (John Krasinski) and meets Mustafa.
When guards tell Mustafa he is now free to sail home, trouble starts brewing. The people of Orphalese still need his words, but the government do not want his teachings to influence the people of the village any longer in fear of rebellion. On his way to the ship, however, Mustafa is able to get in a few more spiritual lessons.
This movie was spectacularly pieced together. The best part was probably the animation. A wild assortment of indie animators each individually took section of Mustafa's teachings to animate. Nina Paley, Tomm Moore and Joan Gratz are just a few of the diverse collection of artists who took part.
Each and every technique of animation was colorfully mystifying. Every unique style told a vibrant story that could easily take the viewer on a spiritual journey.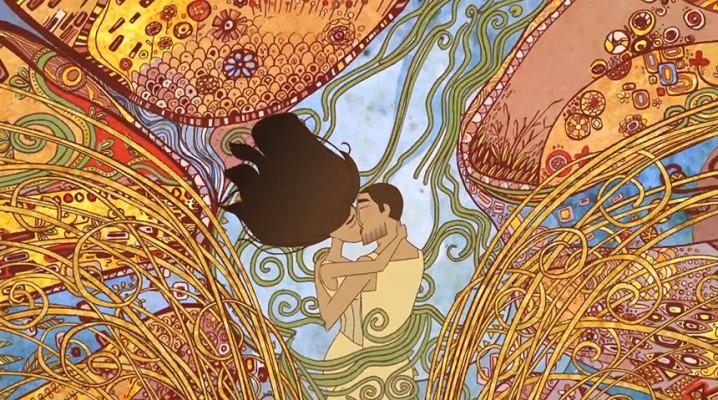 One time while I was antiquing in Russell, I found a sort of musical-audiobook of "The Prophet" on vinyl, and bought it without hesitation. I thought this musical interpretation was pretty neat despite the cheesiness of Barry Manilow doing backup vocals, but that music pales in comparison to the fantastic soundtrack of the film.
As if Liam Neeson soothingly reciting poetry through fabulously animated scenes wasn't enough, the creators threw in some super profound, breathtaking music. The soundtrack is a collection of warm, soft and moving tunes from musicians Damien Rice, Glen Hansard, Gabriel Yared and Yo-Yo Ma.
This low budget film had a few downfalls. I even noticed a continuity error or two, but overall, I was surprised at the quality and profundity of it.
It teaches important messages in a manner that is touching and moving, and almost trippy at points. I found that one main message this adaptation displays is that even in a power-hungry world full of hate and violence, love can and will prevail, despite the odds.
This film is probably not for everyone, though I would highly recommend it. Gibran took pieces of many theologies and pieced them together in his work, which is what makes it so beautiful to me, but I can see how one might get offended at this. Also, not everyone is super into art or deep messages which is fine, but if you're one of these people, you probably would hate this movie.
If you are willing to go at it with an open-mind and try to appreciate the weird, you should totally watch it.
It's hard for me to judge harshly, but let's say, to most this movie would be anywhere around six to eight out of 10, but in my biased opinion, I refuse to rate it any lower than a 10 out of 10.
16bmathias@usd489.com  
About the Contributor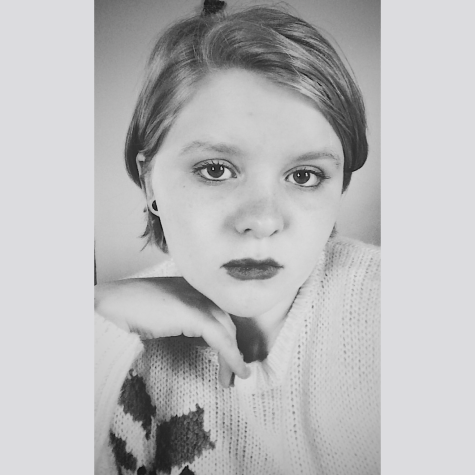 Brianna Mathias, Co-Editor-in-Chief
Brianna Mathias is a senior and this is her third year of being on the Guidon staff. She is a co-editor-in-chief and loves newspaper. She likes bees, folk-punk,...