"The Prophet" book review
Ever since its original release in 1923, Kahlil Gibran's book, The Prophet, has never been out of print, and for fairly obvious reasons. This book has been a guiding light for people for almost a century. It has inspired people from the Beatles to Gandhi.
The Prophet is about a man named Almustafa, a beloved and chosen one among his people. He has been living in the city of Orphalese for about 12 years, and is about to sail back home.
The people of Orphalese gather around him, and he agrees to speak to them for a brief time before he leaves.
The citizens give him prompts on what to speak about, and the short book is divided into sections according to the topic he's addressing.
Some topics include love, marriage, children, houses, religion, clothing, work, time, teaching, laws, freedom, pain, self-knowledge and death.
Each section is fairly short, but each one is filled with wisdom. Gibran uses incredible analogies and vivid imagery in order to illustrate his points and bring out their importance.
Almustafa must sail home when he is finished talking to the people, leaving the people with such profound messages.
I was given this book from one of my favorite people on this planet. It's the 1964 reprinting and the pages are old and yellowed, marked up and has Kahlil Gibran's illustrations for his book. Before I even read it, this book meant something to me.
I thoroughly enjoyed every page of this book. It made me think and it opened my eyes to new ideas. It was so incredibly lovely with fantastic word choice, full of wisdom and knowledge.
My favorite sections were those on children and on death, though I did find beauty and truth in each part. I may have found my new favorite
It's hard for me to rate anything so high, but I think this book deserves a 10 out of 10. I recommend this book to everyone.
The Prophet is truly amazing and is definitely worth reading with an open mind.
16bmathias@usd489.com
About the Contributor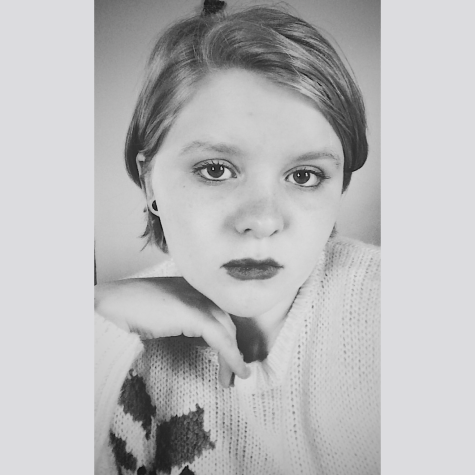 Brianna Mathias, Co-Editor-in-Chief
Brianna Mathias is a senior and this is her third year of being on the Guidon staff. She is a co-editor-in-chief and loves newspaper. She likes bees, folk-punk,...