Chamber Singers excited for Dinner Show
Hang on for a minute...we're trying to find some more stories you might like.
Every year the Chamber Singers have the opportunity to put on a show for the community made up of several group songs, solos and duets.
Senior Madison Karlin said hours of hard work go into a show. In addition to rehearsing during class time, Chamber Singers have rehearsal every morning at 7:20 a.m., starting after Spring Break, and occasionally after school.
This year's theme is the Greatest Show and includes nine group songs such as "The Greatest Show," "Can't Stop the Feeling," and "You Will Be Found."
"We all genuinely want our audience to enjoy the show—to sing stuff that they'll like—not just our parents who would be happy just to see us on stage," Karlin said. "We want everyone to have a good time and be entertained."
Senior Taya Randle said Chamber Singers usually start practicing for Dinner Show in January, but this year were unable to because of State KMEA.
"We started with rehearsals during Chamber Singers, just practicing the songs," Randle said. "Then a few weeks later, we're learning choreography for those numbers, having to memorize them quickly before and during class practices. Here in a couple weeks we'll be doing seminar practices as well as morning and class time, and during the days that we have off we're also practicing, so we're kept pretty busy."
Junior Cade Swayne's said his favorite part is the choreography because that is when the fun starts and he can focus on the music.
"My favorite memory so far is how we bond as a group at dinner show and how supportive we are of each other after we get done with our numbers," Randle said.
Randle said the hardest thing she had to learn was patience with the process.
"You can't put it all on stage at one time, it has to come in little pieces," Randle said.
Vocal accompanist Lexi Robinson said the money raised from the show goes towards the Chamber Singers' trip to New York City in the summer, where they will get to experience several Broadway shows and a Broadway workshop.
"You have to be dedicated if you are wanting to be a Chamber Singer," senior Shelby Knoll said. "It is a lot of time and effort. It is an amazing experience, and I have enjoyed every minute of it, including the long hours of dancing. I can't wait to perform."
19rporter@usd489.com

About the Contributor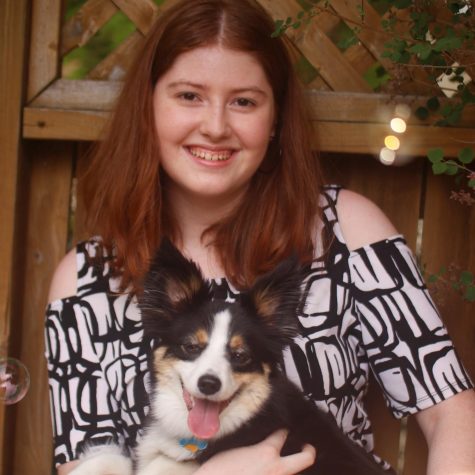 Rebekah Porter, Staff Reporter