Getting to know the cast of the Hunchback of Notre Dame
Senior Dawson Rooney
Rooney has been involved in school productions since his freshman year and has participated in every year. He is also involved Webteam, Chamber Singers, Orchestra, Newspaper, Spring Play, Full Chord Press, and will be in concert choir again during his final semester.
"I was interested in musical this year because it's the Hunchback of Notre Dame, I mean, it's kind of hard to pass up the experience of being in a musical with this kind of music."
Senior Shelby Knoll
Knoll has been involved in musicals since her freshman year. She was in Joseph and the Amazing Technicolor Dream Coat, Once on This Island, You Can't Take It With You, and Bye Bye Birdie. She also participates in Student Council, Spring Play, and Chamber Singers.
"Musicals are my favorite thing to be a part of. I was very excited when I heard it was a Disney musical. This musical is a very professional production and I am very excited to a part of it. It's something different compared to other years."
Senior Taya Randle
Randle has been involved in musical since freshman year, and Spring Play her junior year. She is also involved in Chamber Singers, Student Council, Spirit Club, Spring Play, Red Cross Club, and Astronomy Club.
"I am interested in doing musical this year because I love music and spending time with my musical family."
Sophomore Nathan Leiker
This year will be Leiker's second time participating in school productions. Last year he was in Bye Bye Birdie and this year's musical, the Hunchback of Notre Dame. He is also the Co-Vice Sophomore Class Officer.
"I have always been interested in music and drama, but it's fun to just be involved in something that connects you students of similar interests."
Senior Michael Hernandez
Hernandez has been in musical for three years. He is also involved in News Team and Chamber Singers.
"This year I was really excited because of the musical and its meaning to everyone."
Senior Erin Muirhead
Muirhead has been in musical for all four years of high school. She is also involved in band, Chamber Singers, Leadership Team, National Honors Society, Student Council, Forensics, Spring Play, and Astronomy Club.
"The Hunchback of Notre Dame is a very meaningful story. Also, musical is my favorite part of the year, I wouldn't miss it for the world."
Senior Sarah Wyse
Wyse has been in musical for three years. She is also involved in Chamber Singers, tennis, and Leadership Team.
"I wanted to go out with a boom because this is my last year in high school. I also thought it would be fun and accomplishing."
About the Contributor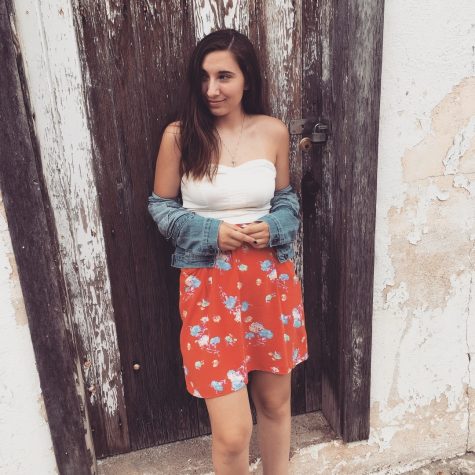 Allison Hillebrand, Editor-in-Chief
Allison Hillebrand is a senior at Hays High. She is involved in the newspaper, DECA, orchestra, leadership and National Honor Society. She will be attending...