15 teen movies you must see before you graduate
Teen movies are made all the time, however, few fail to impress. Here are a few of our favorites, in no particular order.
1. Footloose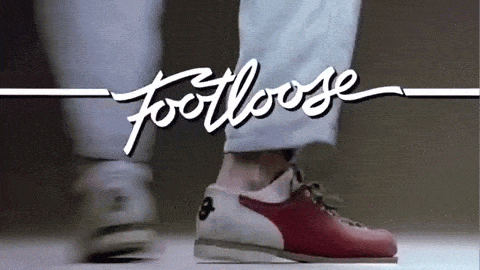 Teenagers living in a small rural town are forbidden to dance and listen to rock music. When a city boy named Ren moves into town, he does his best to get rid of the ridiculous ban. This movie is pretty exciting and fits right in with the rest of the fantastic high school movies of the 80s.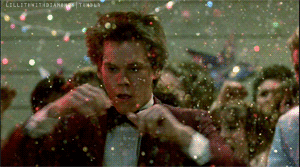 2. Ferris Bueller's Day Off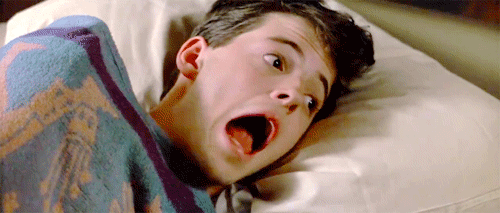 Ferris has his heart set upon ditching school for a day to go and have a great time. He and his friends, Sloane and Cameron, must fight against all that could potentially ruin their day. This movie is very silly and fun. Despite it being so humorous, it has a lot of pretty deep meaning woven throughout. If you are a fan of good movies, you should probably see this one.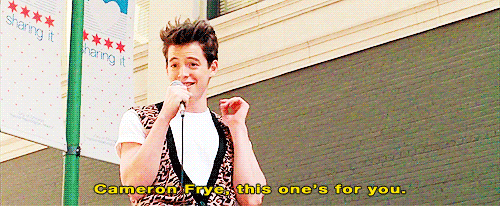 3.Pretty in Pink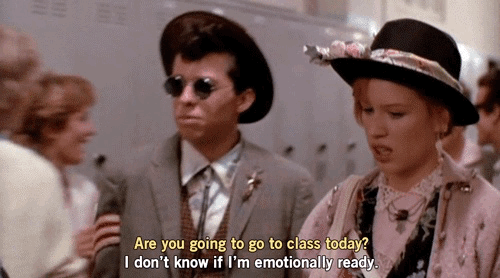 Molly Ringwald, stars in this romance film about a poor, yet eccentric girl who works at a record store. Andie falls for a rich kid, but her romantic conquests are all messed up because her best friend, Duckie, is hopelessly in love with her. This movie is sappy, yet funny, predictable, yet cute. A must-watch.
4. Grease
Olivia Newton-John and John Travolta star in this beloved musical about love and friendship. This energetic, exciting film is funny and anything but what you would expect from a 1950s themed movie. It is wild, exciting and flamboyant. Whether or not you like musicals, Grease is one you just have to see.
5. Clueless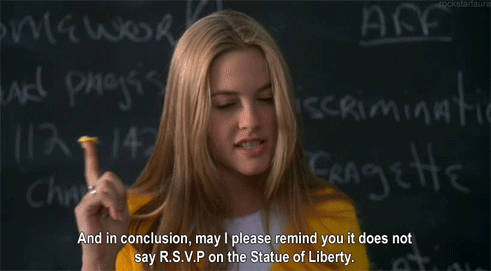 Loosely based on Jane Austen's "Emma," this classic 90s film is about, Cher, a spoiled rich girl who has some pretty crazy experiences that lead her to finding herself. This movie is not only super quotable, hilarious and cute, it has some pretty good lessons in it. Everyone could learn a little bit from Cher.
6. Perks of Being a Wallflower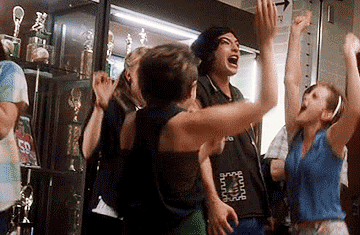 Charlie, a frightened freshman, makes senior friends who change his life forever. This movie, based off Stephen Chbosky's novel, is all about finding yourself in high school, and living with mental illness. It is packed with talent with actors and actresses such as Emma Watson, Ezra Miller and Logan Lerman. It also has a crazy good soundtrack. Definitely a film you need to see as a high school student.
7. 10 Things I Hate About You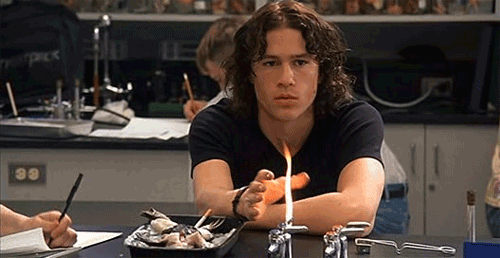 Cameron, a new kid, must find a date for the most tempestuous girl in school in order to date her comely younger sister. Kat, a raging feminist, will not have any of it. This amusing film is based off of "The Taming of the Shrew," by William Shakespeare. The fantastic cast and humorous modern retelling of this story are both incredible. One of the best romantic comedies and high school movies of all time.
8. Mean Girls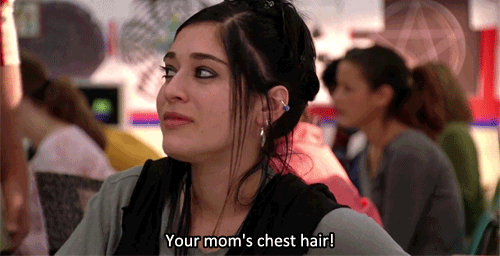 Until a boy gets in the way, Cady Heron is a hit among the most popular clique at her new school. Tina Fey's adaptation of Rosalind Wiseman's "Queen Bees and Wannabes," is super funny, and so quotable. It explores shallow and manipulative relationships and teaches a lesson of acceptance and straying away from drama. This movie is so fetch.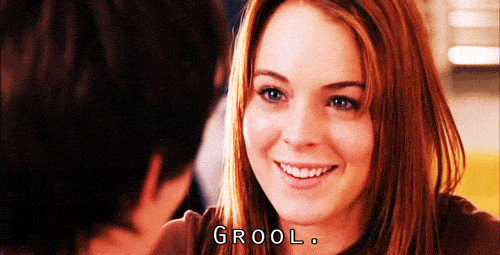 9. Juno
Juno MacGuff is a pregnant teen who has to make decisions about her unborn child. This movie's script is so witty and hilarious that you forget it's about something as serious as teen pregnancy. Ellen Page and Michael Cera are just a few members of the amazing cast. This movie is all about figuring out oneself, as well as dealing with several different kinds of relationships. Emotional, funny, and moving, Juno is such a great film.
10. Superbad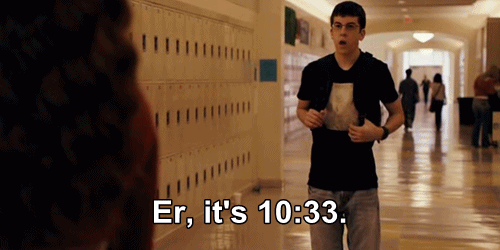 This raunchy, over-the-top comedy focuses on a couple of friends who are in their senior year and want to go out with a bang. The friends, played by Jonah Hill and Michael Cera, go through a lot of crazy, random situations in order to get to a party to impress some girls. Though it is incredibly stupid, it is also pretty funny and has a great cast with stars such as Bill Hader, Seth Rogen and Emma Stone. Superbad is a great buddy movie that's worth a watch.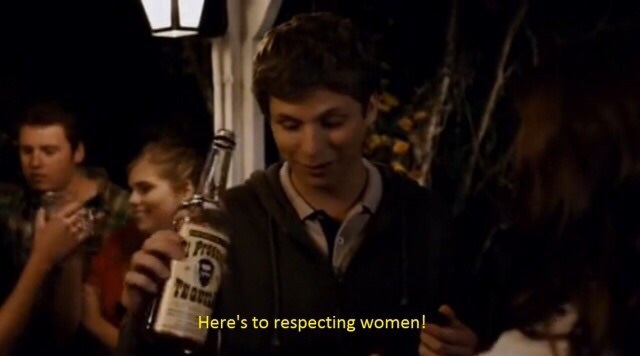 11. Bill and Ted's Excellent Adventure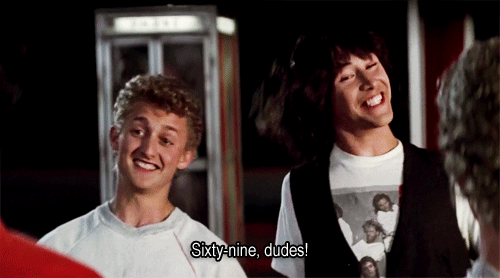 Bill S. Preston Esquire and Ted "Theodore" Logan are two high schoolers trying desperately to start a band, but this opportunity is put at stake as they are both at risk of failing history. The two must travel in time in order to put together a most excellent final report. This flick is silly and stressful, but also really funny. If you don't want to think for a few hours, this movie is for you.
12. Napoleon dynamite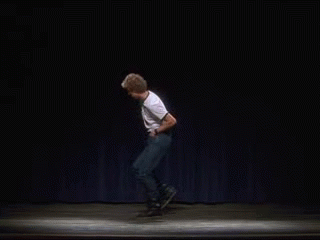 Napoleon Dynamite is an awkward teenager living in Preston, Idaho with his grandma, his strange brother Kip and their llama, Tina. Napoleon has many small, very quirky and hilarious adventures as he tries to help his friend Pedro to get elected as student body president. This movie never disappoints.
13. Heathers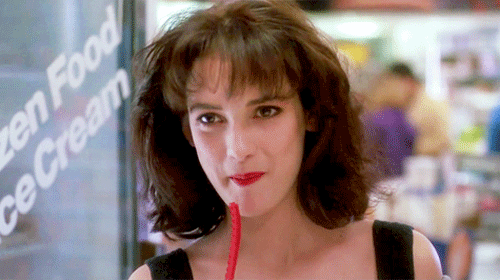 Veronica is a part of the most popular clique in her high school, but she certainly doesn't like them. In this dark movie, Veronica and her boyfriend plot to kill the group of girls. This movie has its funny moments, but is definitely disturbing. Pretty relatable, too.
14. Dazed and Confused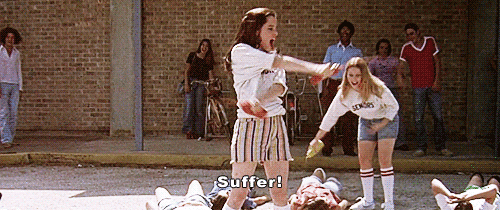 This movie is about the adventures of incoming high school students on the last day of school in 1976. Dazed and Confused has many memorable characters and lines. It focuses on many different groups of people and how they all interact. It's a very funny, very rad movie.
15. The Breakfast Club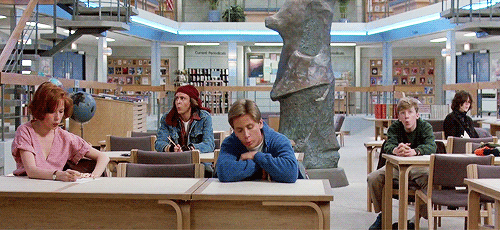 When five high school students, all from different cliques in their high school, meet in a Saturday detention, they share an unforgettable experience. John Hughes' highly acclaimed film was released over 30 years ago, however, this movie has yet to go out of style. It is probably the most relatable, inspiring, quotable and impressive teen movie of all time. Much of the movie was improvised which gives it such a raw and intense vibe. The soundtrack is memorable and the lessons learned even more so. If you haven't seen this one yet, try to get your hands on it sometime before you leave high school.
16bmathias@usd489.com
About the Contributor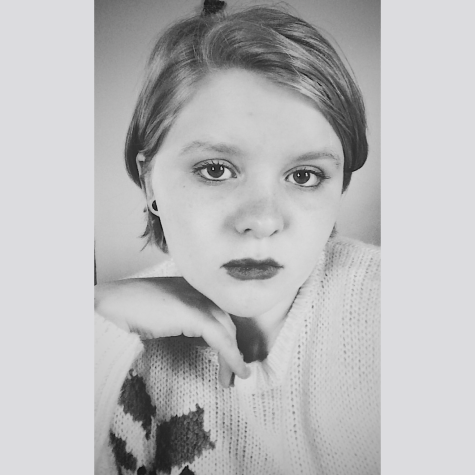 Brianna Mathias, Co-Editor-in-Chief
Brianna Mathias is a senior and this is her third year of being on the Guidon staff. She is a co-editor-in-chief and loves newspaper. She likes bees, folk-punk,...