Student Council discusses Indian Call plans
On Wednesday, Jan. 11, the Hays High Student Council gathered in the Lecture Hall to discuss the plans for the Indian Call dance.
The goals of the meeting were deciding theme days and assigning workers to decorate certain areas. StuCo members were able to virtually sign up for committees via QR code with their name and email.
To help with decorating, StuCo will host a lock-in on Thursday, Feb. 2 from 6 p.m. to 9 p.m., when the student body can help with the preparation of the school dance. This event will allow the students to control what the decorations will look like, show their creative side and be able to contribute to the dance.
Besides a committee to decorate, there is also a committee to clean up after the dance, which includes taking down all the decorations and cleaning up any messes.
There was also mention of what the candidates will be doing to get into the school spirit. Spirit Days will include Dress in Pajamas for Monday, Fashion Disaster for Tuesday, Dress Like Your Favorite Meme on Wednesday, Dress Your Age on Thursday and Fashion Forward on Friday.
"I think Spirit Days are important because they, one, have the ability to hype people up about the dance, and two, spread awareness about the dance," sophomore vice president Cy Drobeck said. "I think school spirit as a whole can give us a sense of belonging as a community."
Leave a Comment
About the Contributor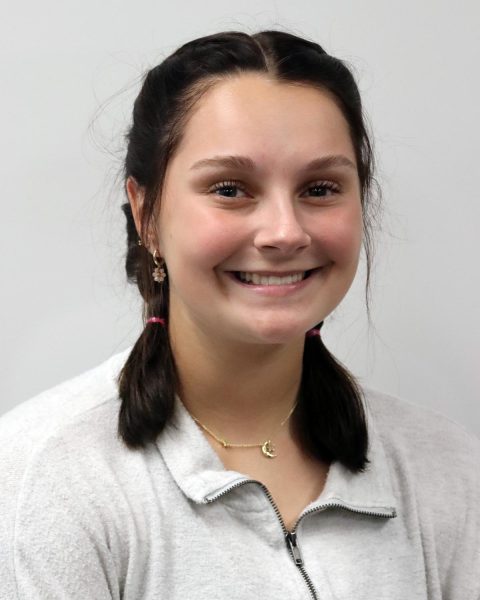 Tavia Wynn-Coffman, Design/Multimedia Editor
Hi! I am Tavia Wynn-Coffman, and I am a junior. I enjoy playing softball and hanging out with my friends and family. I'm involved in many clubs at Hays...