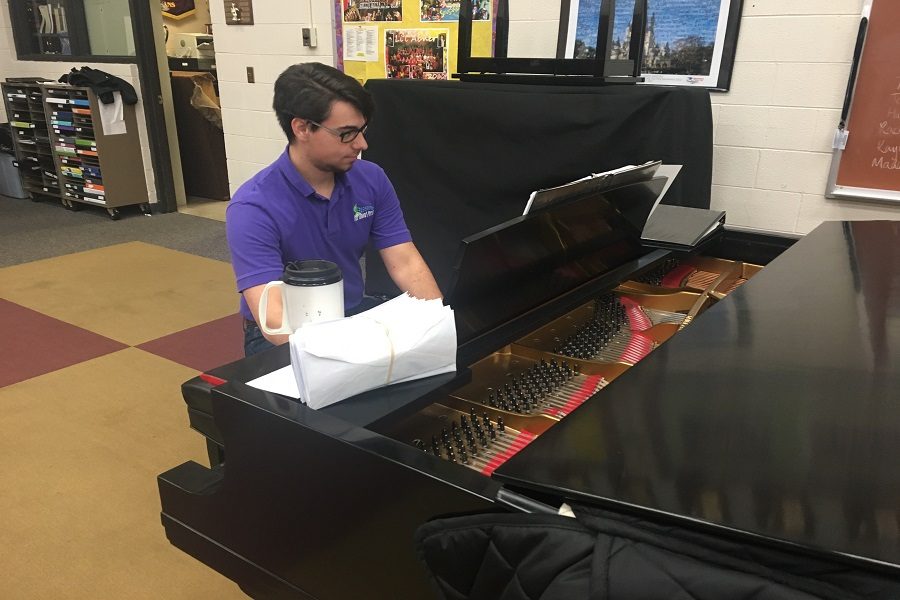 2015 graduate Max Befort continues following music passion
The arts have always held a special place in 2015 Hays High graduate Max Befort's heart. Throughout his high school career, Befort participated in four years of musical productions, Chamber Singers, two years of spring play, three years of district and state solos, four years of district KMEA choir, three years of state KMEA choir, four years of orchestra and two years of Spring Play.
His greatest high school achievements, Befort said, were becoming Concert Master in orchestra for two consecutive years and receiving a Jester Award for Best Supporting Actor for his role of Dennis in the 2013 musical, "All Shook Up".
Befort realized he wanted to pursue a career in music after participating in district KMEA his sophomore year. That year, Befort said Dr. Rager Moore, the district director at the time, spoke about what music meant to him.
"His words really resonated with me," Befort said. "It pushed me to move towards seeing music as a profession. After that year I began to apply myself more into music."
Now, Befort studies at Fort Hays State University and is involved in the music and theater department. He is currently a member of the FHSU Concert Choir and the Fort Hays Singers under the direction of Dr. Terry Crull, and has been a part of the Fall Musical productions and Opera productions under direction of Dr. Joseph Perniciaro.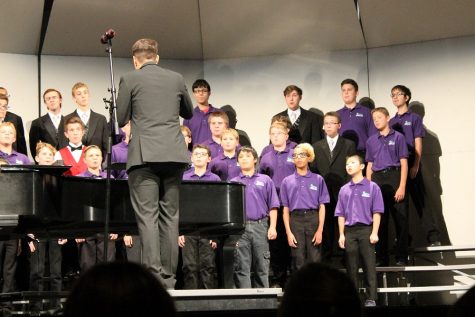 With plans of becoming a music educator, Befort is double majoring in Music Education with an emphasis in voice and Music Composition.
"With Mr. Matlock as my mentor I began to see a clearer picture ahead as a music educator," Befort said. "However, I never thought very heavily during high school that I would want to compose music."
Befort began to write his own music after the death of his uncle, John Befort, in 2015.
"I had previously messed around with some electronic music creation apps but I didn't really see myself writing any music," Befort said. "After my uncle passed, a simple melody popped into my head, and the only thing I wanted to do was write my idea down."
One of the pieces, "Arise and Go Forth" was performed by the Chamber Singers and Concert Choir in October 2015.
Now a complete trilogy named "Trials of the Heart", includes three movements, each of which were composed by Befort while his mother, Amy Befort, wrote lyrics. "Arise and Go Forth", "Never Left Behind" and "Rejoice!" are the three movements dedicated to the memory of John Befort.
Befort considers his trilogy to be his greatest achievement since graduating high school. Along with "Trials of the Heart", Befort has written piano miniatures and other modal pieces.
Along with piano and vocal, Befort plays violin and dabbles in guitar.
"Since I plan on becoming a music educator, I'm debating on whether or not to add Piano as a minor," Befort said.
Befort is also currently serving as an assistant director for Full Cord Press, a boys choir that practices at the school before first hour.
"While being in FCP I have learned many techniques from Mr. Matlock including conducting technique and being a leader in front of a choir," Befort said. "Because I'm so involved, one of the most difficult things in music is that there can be very little time to be spend with my friends who aren't music majors, but we all try to do something at least once a week."
Befort said music has provided him with a way to touch people's lives the way it has touched him.
"It's important not to think of music as just a melody and lyrics," Befort said. "Each line contains its own message or thought, and when we sing or perform we are taking that message and conveying its emotion and drama to others to impact them the same way the music has impacted us."
17aweber@usd489.com