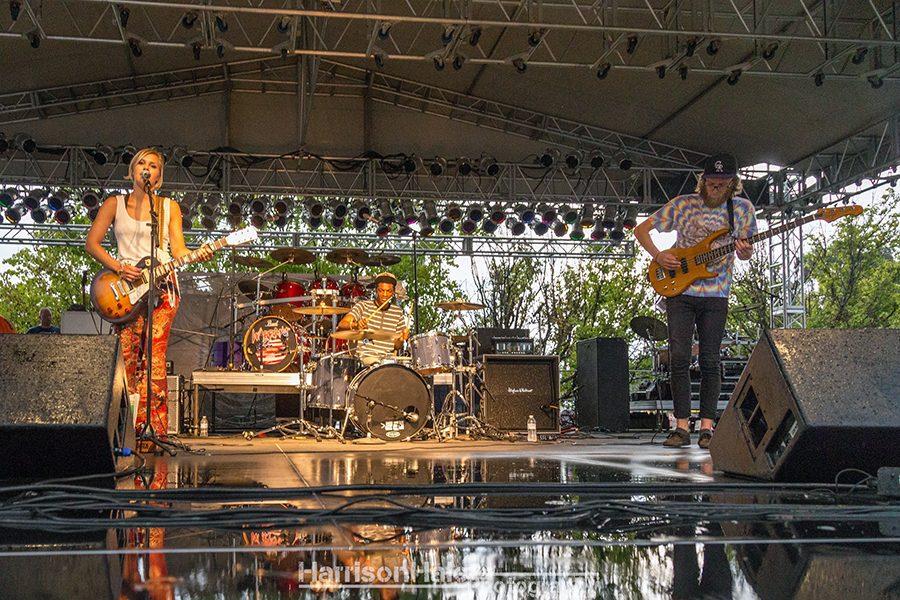 Senior Hannah Norris furthers music career by releasing new album
November 21, 2016
Starting at open mic nights and moving to larger venues like Wild West Fest, senior Hannah Norris now has her own band and several released albums.
Norris not only writes her own songs, but plays a variety of string instruments including the guitar, ukulele, banjo, mandolin and a little bass guitar.
"I started considering performing as an actual career when I started writing my own songs," Norris said. "I realized that even if I didn't make it as a touring musician, I could still be involved with music by writing it."
Norris's band, called "Hannah Norris and the Band," consists of August Phlieger, a Fort Hays State University student, and Nathan Purdue, a science teacher at Hays Middle School.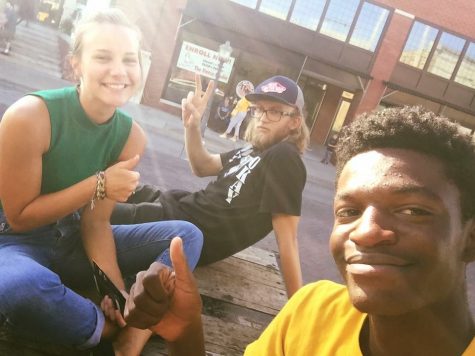 "I went through several different lineups of people before my band was fully formed," Norris said. "We've been performing more in the last few months than I did for a long time. We've played all over town, in Natoma, out at the fair, and we're getting ready for a few dates out in Lawrence and Kansas City."
Having a band, Norris said, has altered her sound in the best way possible.
"I always look forward to doing more shows and working on future albums with them," Norris said.
Norris said she has been fortunate enough to play at a wide range of venues.
"I absolutely love playing bars because they have a lot of energy and it feels like you have to really prove yourself to get people to listen sometimes," Norris said. "One of the most exciting performances was by far Wild West Fest each year I've done it. It's a huge stage and you really pick up on all the energy. Another memorable performance of mine was at the K-State student radio station because they broadcasted it live and filmed the whole thing."
The songwriting processes is what Norris said she most enjoys about making music.
"Usually, I get all the lyrics down first and then put music to it, but this last album turned out quite a bit different," Norris said. "For this last one, I would pick out each aspects I liked out of different songs I listen to and try to put them together in a working combination. It can be very slow and time consuming, but ending up with a song I genuinely love is so worth it."
"
Ending up with a song I genuinely love is so worth it."
— Norris
While Norris said the music she listens to for inspiration has shifted genres, she hasn't changed the overall feel of her own songs.
"When I first started out, I was really into folk music," Norris said. "My influences were Bob Dylan, Laura Marling, Simon and Garfunkel and the Beatles. Lately, it's moved to a lot into more rock, like Led Zeppelin, Patti Smith, T. Rex, Kurt Vile, and Jefferson Airplane."
Norris said the influence from Kurt Vile can be heard in one of her most recent songs.
"So far the song is still untitled," Norris said. "I think it's got some really solid lyrics and I love the bass line that Nathan came up with for it."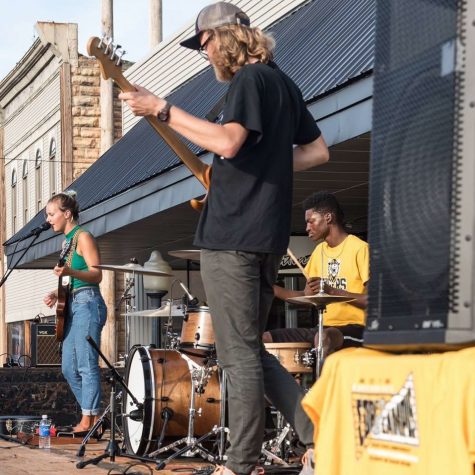 On Oct. 31, "Hannah Norris and the Band" dropped their album, "Heartbreaker". This will be the third album Norris has released.
"It's much different than anything I've put out before," Norris said. "Sometimes it may come across as kind of weird because I wrote about people, conversations, and situations that I interact with on a day-to-day basis. I'm sure it's strange hearing about yourself in a song, especially if it's not written very favorably."
The entire album recording process was done over the span of one weekend.
"We spent 24 hours just in the studio and came out with nine tracks," Norris said.
Songs Norris have written are available on hannahnorris.bandcamp.com.
"All of my previous works can be found on Spotify and iTunes and my third album will be up there soon," Norris said.
Norris said even if she doesn't make performing music a career, she wants to still be involved with songwriting.
"Music is a very intrinsic part to my personally and I'm very glad I can be involved with it," Norris said.
17aweber@usd489.com

Senior Hannah Norris furthers music career by releasing new album