Boys tennis team competes in regionals, falls short of state
On May 6, the boys tennis team traveled to Salina to compete in 5A Regional Tournament. Sophomore Henry Fitzthum and senior Ryan Schuckman advanced to the second round of regionals while playing doubles but fell just short of making it to the state meet in Topeka.
At regionals, athletes compete in six-game sets and must win two out of the three sets to win the match and move forward in the competition. Sixteen teams compete in regionals with the top six advancing to state.
Fitzthum and Schuckman won their match against Goddard Eisenhower, winning by 6-3 and 6-1 to advance to the second round. Afterwards, they competed against Salina South, losing their sets by 6-3 and 6-2. The pair competed in a third match against Maize as a final opportunity to place in the top six. However, they fell short, losing their sets 6-0 and 6-2.
Sophomore Colin Clark played singles against Salina South, winning his first set 7-5 then losing his second set 6-1, forcing a super tiebreaker. Clark lost in the super tiebreaker, 10-4, falling short of the second round of regionals.
Sophomore Xavier Catura played singles against Goddard in the first round, losing 6-2 and 6-0 in his sets.
The doubles team of sophomores Carsen Riat and Kaiden Bunger played against Maize during the first round, losing 6-0 and 6-0 in their sets.
Leave a Comment
About the Contributor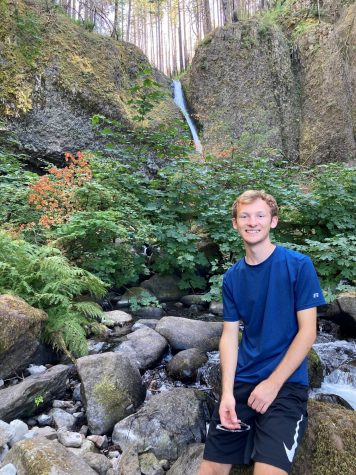 Ryan Schuckman, Design/Multimedia Editor
I am Ryan Schuckman, and I am a senior. I enjoy playing tennis and pickleball, making videos and being outdoors. This is my second year in newspaper.