Boys wrestling competes in KSHSAA 5A Regional Tournament
Boys wrestling competed in the Kansas State High School Activities Association (KSHSAA) 5A Regional on Feb. 12.
Hays High placed fifth overall with 99 points.
106 lbs.
Sixth place – freshman Elijah McCullough
Fifth place match Corbin Gillien (Goddard-Eisenhower) 2-15, Fr. over McCullough (Hays) 8-14, Fr. (Dec 9-4)
120 lbs.
Fourth place – sophomore Cyrus Vajnar
Third place match Braedyn Blasi (Goddard-Eisenhower) 12-10, Fr. over Vajnar (Hays) 16-7, So. (Inj. 0:43)
126 lbs.
First place – freshman Harley Zimmerman
First place match Zimmerman (Hays) 16-4, Fr. over Phoenix Rothenberger (Goddard) 14-8, Jr. (Dec 6-5)
138 lbs.
Sixth place – sophomore Jake Talliaferro
Fifth place match Kaden Garvalena (Maize-South) 19-14, So. over Talliaferro (Hays) 9-11, So. (Dec 6-2)
152 lbs.
Second place – junior Dalton Dale
First place match Jace Fisher (Goddard) 24-3, Sr. over Dale (Hays) 16-6, Jr. (Fall 5:20)
182 lbs.
Sixth place – freshman Kaiden Bunger
Fifth place match Carter Dickman (Goddard-Eisenhower) 6-12, Jr. over Bunger (Hays) 3-10, Fr. (Fall 4:04)
195 lbs.
Fourth place – sophomore Ashton Putz
Third place match Ernesto Ledesma (Maize) 2-2, Sr. over Putz (Hays) 11-8, So. (Dec 2-1)
220 lbs.
First place – junior Gavin Meyers
First place match Meyers (Hays) 20-0, Jr. over Mitchael Casement (Maize) 28-4, Sr. (Fall 3:05)
285 lbs.
Fifth place – junior Karson Russell
Fifth place match Russell (Hays) 4-9.
22nvuong@usd489.com
Leave a Comment
About the Contributor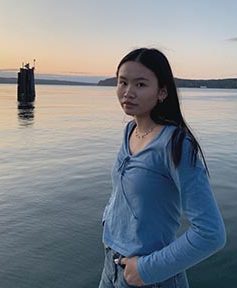 Nikka Vuong, Co-Editor in Chief
This is Nikka, and she is a senior this year.