Chess team places third in debut tournament
At its debut appearance in an Oct. 13 tournament, the chess team placed third overall and left Lindsborg with some hardware.
In addition to the third-place finish, two chess players earned individual accolades. Sophomore Japheth Briney won five out of six games, which gave him a trophy, and sophomore Zackerian Miller won three out of six, giving him a medal.
The final game of the final match saw sophomore Sydney Walker pull out a victory against a Hillsboro High player. Her performance decided whether or not the chess team got third or fourth.
"I really enjoyed it," Walker said. "It was kind of stressful but it was really fun. If you're going against someone more experienced than you, it is hard trying to beat them. I was also stressing about making the right moves."
Points in chess are rewarded to a team when a player wins a chess match. A win is one point while a draw is a half point. Points are not negated on a loss.
Team Scores
Hillsboro – 14.0
Wichita North – 13.0
Hays High – 12.5
Concordia – 12.0
Independent – 8.5
McPherson – 6.5
Valley Center – 5.0
Derby – 5.0
Manhattan – 4.5
TMP – 3.0
Northeast Magnet – 3.0
Coffey Home School – 2.0
Individual Scores
Japheth Briney – 5.0
Zackerian Miller – 3.0
Tanner Windholz – 2.5
Jon Garner – 2.0
Scout Perryman – 2.0
Trevor Mai – 2.0
Sydney Walker – 2.0
Cody Conger – 2.0
19sperryman@usd489.com
About the Writer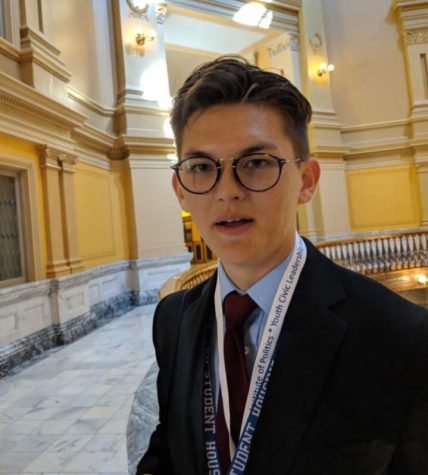 Scout Perryman, Staff Reporter/Cartoonist
Scout Perryman is a big, bad, senior. He is only doing newspaper because he would get yelled at by Isabelle if he did not. Scout's eyebrows are always...