Leadership Team meets with freshmen
The Leadership Team held its first meeting of the year with the freshmen during PRIDE Time on Thursday, Sept. 29.
At the meeting, the Leadership Team members discussed with the freshmen how Homecoming and Spirit Week work at Hays High. Leadership Team members also talked to them about how staying dedicated in their classes is important for their high school career and for college or career preparation. Members shared how doing the work all four years, not just their junior and senior years, is necessary.
"Leadership Team helped teach me about things happening around the school and taught me to be very productive with my work so I can have a good work mentality and not procrastinate later in life," freshman Lizzy Cunningham said.
Leadership Team members are nominated by staff members, and they do multiple different events with the freshmen throughout the year. They had an orientation at the beginning of the year, and every month during the year, they will have meetings with the freshmen over something new.
"I think Leadership Team is very important because it creates structure for the younger classes, and it influences them to do the right thing and get involved around the school," junior Harley Werth said.
The Leadership Team's next meeting with the freshmen will take place on Thursday, Oct. 27.
24jwente@usd489.com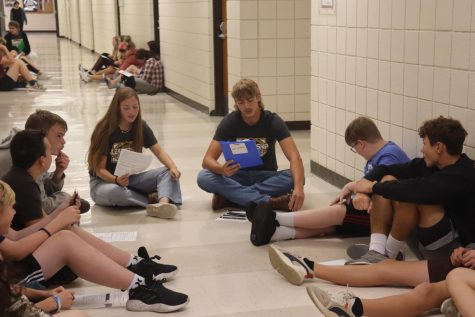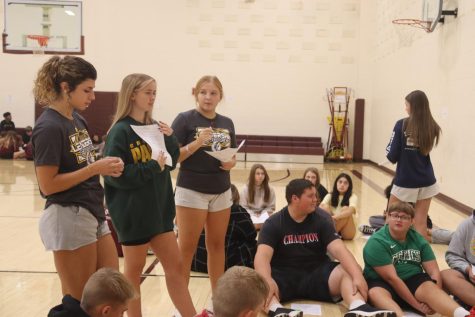 Leave a Comment