Homecoming Week involves numerous activities for students
On Saturday, Oct. 8, Hays High School hosted its annual Homecoming dance, but leading up to the dance, was Spirit Week.
Dress-up days determined by Student Council included Pick Your Future Fairytale Day, Enchanted by Music Day, Once Upon a… Day, What Castle Do You Belong to Day and Dress Like Royalty Day.
"My favorite day was Enchanted by Music Day because I thought it was very interesting to see all of the different genres and interpretations of the themes," senior Kenzie Cunningham said.
Just as in past years have, it was a competition between classes, battling to see who could have the most people dressed up in their class, but they also got points for their float and at the bonfire games. Whoever had the most points by the end of the week won, getting out of school first before the other grades the following week. This year, the seniors won, but the juniors and freshmen put up a strong fight to try to beat them.
On Thursday, Oct. 6 was the annual bonfire, but there were class games beforehand, such as pushing the truck race, somersault contests and tug-of-war contests. After the games, students gathered around the bonfire.
"My favorite part of the bonfire is getting to hang out with my friends," junior Arely Maldonado said. "We are all just having a blast and taking pictures together, and it's so much fun."
On Friday, Oct. 7, school dismissed at 12:10 p.m. for the formal assembly for the candidates. It was a chance to show off their stunning dresses and suits and walk with their parents in front of the whole school. Although the assembly was optional, there was a very good number of students who went.
The Homecoming football game was also on Friday. The student section's theme was Maroon & Gold, with the Indians football team taking the victory over Dodge City. During halftime, they announced the Homecoming winners, with senior Savannah Lawson as Homecoming queen and senior Remy Stull as Homecoming king.
Finally, on Saturday, Oct. 8 was the Homecoming dance, with the theme of "Enchanted Forest." The school hallways were decorated by StuCo members to look like a forest; they had a lock-in on Thursday night after the bonfire to decorate. There were places for pictures, and the dance floor was in Gym B with junior Nate Henderson being the DJ. About halfway through the night, Henderson switched the music to a slow song, and the candidates danced in the middle of the gym.
"Being a candidate in itself was amazing," Lawson said. "I had so much fun with all the candidates. I am very happy I won, but I think all the queen candidates this year were more than deserving to be queen. To me, all five of us won Homecoming queen."
24jwente@icloud.com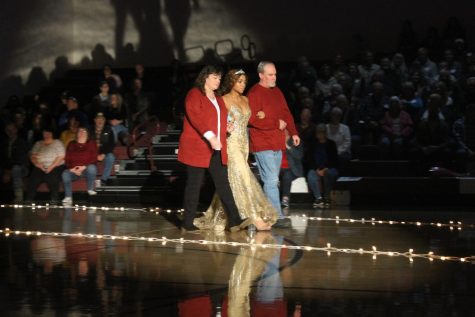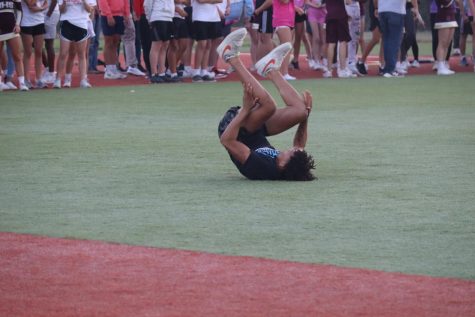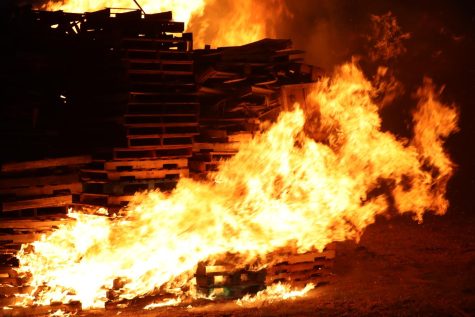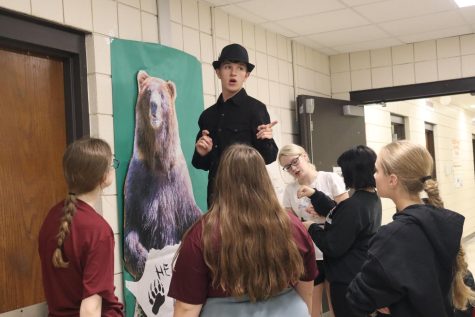 Leave a Comment