Site Council meets, discusses upgrades in school safety, COVID statistics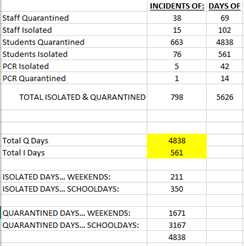 Site Council met in the Hays High library with some members joining via Zoom on Jan. 6.
After approval of the agenda and the November meeting minutes, members shared updates from different organizations followed by the assistant principals reporting on school safety.
Assistant Principal Fred Winter reported on the usage of E-cigarettes and vapes within the school.
"We have a lot of kids report others for vaping because they don't want that in their school," Winter said.
According to Winter, student vaping incidents have decreased this year. Winter attributes some of that success to the school's partnership with Smoky Hill Foundation for Chemical Dependency.
"They come in and present the dangers of vaping to freshmen during their Health class," Winter said. "Some of the eighth graders have heard some of that information before, but each year, there's additional information and data since it's been a year."
Winter also uses a metal detector as a deterrent.
"I applied for a grant through Midwest Energy last year and got a metal detector," Winter said. "All vapes are metal so we obviously can't pat down students, but we can use the metal detector."
Assistant Principal John Linn discussed upcoming upgrades to security within school.
"Last year, we ran new wiring throughout the entire building for new cameras," Linn said. "We are looking forward to the day where we get our new cameras installed."
The current security cameras are 15 years old, and Linn said that this upgrade will be "worth its weight in gold."
"Having good cameras will save us as administrators a lot of headaches and will help every student because, if everyone knows we have really good cameras, it'll keep people from messing around," Linn said.
Principal Martin Straub ended the meeting by showing COVID statistics for the building during the first semester.
Students were quarantined a total of 4,838 days, 3,167 of which were school days. Seventy-six students tested positive along with more than 15 staff members.
In total, there were 663 student quarantines; however, this includes students who may have been quarantined multiple times.
"Only one time we had to send out the 1 percent email," Straub said. "That's stressful. As a principal and as assistant principals, I hate to send those emails, but it's important to realize that at least it's not 1.5 or at least it's not 2 percent."
21afeyerherm@usd489.com
About the Contributor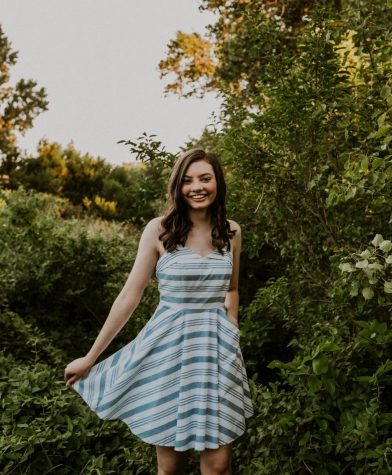 Alicia Feyerherm, Editor-in-Chief
Alicia Feyerherm is a senior, and this is her fourth year in Newspaper. She is very honored and excited to be in the role of Editor-in-Chief this year....