Senior creates petition in favor of required masks in school, presents to USD 489 Board of Education
Senior Skylar Zimmerman addressed the USD 489 Board of Education during its meeting on Sept. 14 regarding COVID requirements in schools.
"I want to keep COVID guidelines the way they are," Zimmerman said. "I know there are some people in our community who don't see it that way."
In particular, Zimmerman addressed the wearing of masks in school and collected 129 signatures from students and staff in support of wearing masks in school.
"Last spring, when our schools closed and we went to remote learning, it was a frustrating experience for many of us," Zimmerman said. "My wish for my senior year is to be in school because it's the best way to learn. I believe if we all wear masks, practice good hygiene and maintain physical distancing, we will be able to keep our staff and students safe."
Zimmerman said he is confident if masks are continued to be enforced along with good hygiene and physical distancing, in-person learning is possible.
Board vice-president Lance Bickle was encouraged by Zimmerman's support of COVID protocols.
"All too often, the only thing we hear is the negative or the complaints one way or another, and as the gentleman who spoke in open session said, it's refreshing sometimes to hear the positive," Bickle said.
The board has no plans to reduce COVID protocols, including mandated masks.
"We're going to have COVID issues consistently, but the point is, it's [current protocols] working," superintendent Ron Wilson said. "We're making it work, and people are working hard. If we just continue to work through all situations, we'll get through this."
21afeyerherm@usd489.com
About the Contributor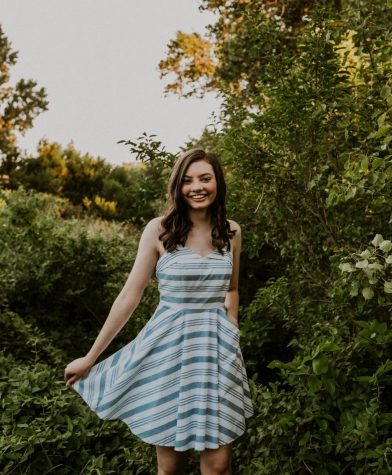 Alicia Feyerherm, Editor-in-Chief
Alicia Feyerherm is a senior, and this is her fourth year in Newspaper. She is very honored and excited to be in the role of Editor-in-Chief this year....