Forensics team starts preparation for this year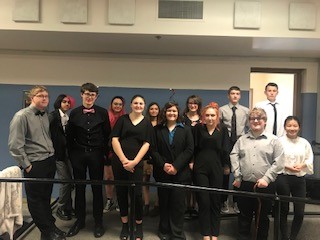 Forensics is starting early, and there are some big changes taking place this year.
To start, Codi Fenwick resigned as the coach, as she moved to teaching German courses, along with Current Issues. In her place, Jennifer Rajewski will be the debate and forensics coach, although she will not teach classes at Hays High.
"The fact that we are going to go virtual for forensics [is a change]," Rajewski said. "All tournaments will be online so there is no travel this year. The format will look a little different because of that. There will be some events that will be pre-recorded, some that have to be live so we will be spread out all over the building this year and they are going to be all online. I thought it would be a fun experience."
Although there have been some big changes, it will contain the same types of events.
"Forensics is a compilation of various events that have to do with the dramatic side, as well as the political side, you could almost say," Rajewski said. "It's quite an encompassing series of events."
There is something for everyone in forensics.
"I like just telling a story," said sophomore Devlyn Jochum. "I want to find a new reading I haven't done before and see if I can even place."
If you want to join forensics, you can contact Rajewski at jrajewski@usd489.com. She is also sending out an email next week to help people with passing during PRIDE Time to start working; however, the next meeting will not be until late October. Anyone is welcome and encouraged to join. If you love acting, reading poems or performing skits, or you just want something fun to do, forensics is an opportunity for all students.
23rfairbank@usd489.com
About the Contributor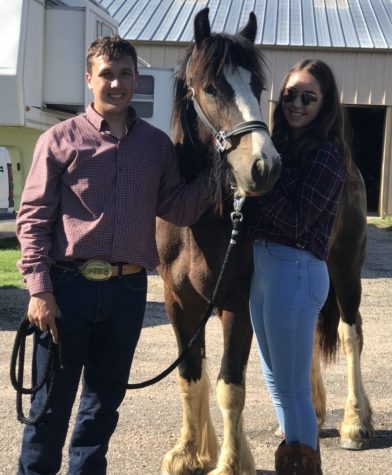 Rylie Fairbank, Staff Reporter
Rylie Fairbank is a sophomore, and this is her first year in newspaper. She absolutely loves anything "Mamma Mia" and ABBA. All fruit snacks are tropical...