Junior reveals self as creator of the Hays High Memery Instagram page
Junior Alisara Arial revealed herself to be the creator of the Hays High Memery Instagram page on Thursday, April 2.
Arial started the Instagram account at the beginning of this school year and has had her identity stay a secret until now.
Arial said she came up with the idea of the meme page when she was visiting Thailand during the summer of 2019.
"I thought it'd be a good idea to find a way to connect people through memes," Arial said. "I really have no idea how I came up with it, but originally, it was just going to be a Music Department thing, until I realized that would make it too obvious to guess who was running it."
Arial said that even though she originally came up with the idea for the account, junior Cami Moore assisted her with running it.
"We worked together on the page from day one," Moore said. "She texted me sometime in late in the summer about starting it. It's always been us working together."
Arial said that the hardest part of creating the posts of the account was to make something humorous, yet school appropriate, and was originally worried about the possibility of censoring the content of her posts.
"When I started the page, my main concern was keeping the material school appropriate, yet appealing to students so it wouldn't cause too much controversy," Arial said. "The last thing I wanted to do was get in trouble because of a wrong move."
Arial said the revealing of her identity was mostly based on the quarantine everyone has been under due to COVID-19.
"The school year is basically over, and we are confused about a lot of things going on," Arial said. "I figured I should make it more interesting by revealing the year-long mystery."
Arial and Moore both agreed they intend on continuing to post memes on the page.
"Of course, we'll keep posting; hiding our identities was more for the fun of it," Moore said. "Plus, even if people aren't interested, it's still something I love. Being able to help my best friend on something this awesome has been an amazing experience. Alisara is a genius."
Arial said intends on keeping the account until she graduates from Hays High.
"We hope to continue to post until the end of our senior year, and after that, we plan to hand the account down to someone who will still goes to HHS," Arial said.
21mmcbride@usd489
About the Writer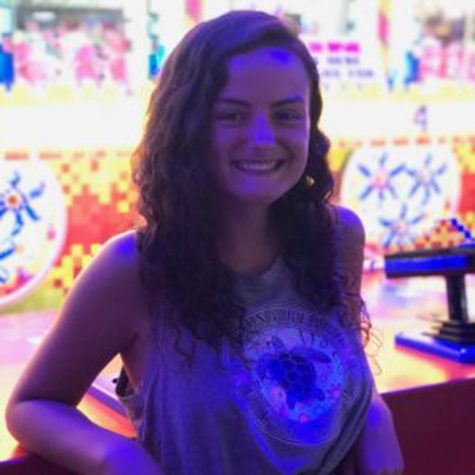 McKena McBride, Staff Reporter
McKena McBride is a junior, and this is her second year in Newspaper. She is involved in tennis, track, StuCo, Red Cross Club, Future Medical Professionals...