Scott Lisman, Paige Zamecnik present to students about their work in the Emergency Medical Services field
Scott Lisman and Paige Zamecnik presented to students during PRIDE Time on Oct. 30 to discuss their experiences in Emergency Medical Services. 
Lisman worked for Enersys for 26 years. In 2011, Lisman got his Emergency Medical Transport (EMT) certification, and in 2015, attained his Advanced EMT certification. 
Zamecnik graduated from Hays High in 2019 and is currently in the EMS program at Barton Community College.   
"I suggest going into the EMS program, especially if you want be a police officer or fire fighter," Zamecnik said. "Having that extra layer on knowledge can really be helpful." 
The EMT class is a semester long, so Zamecnik will have her certification by the end of December.  
There are four levels of emergency responders. 
The first level Emergency Medical Responder. They are trained in basic CPR and first aid but are not qualified to give medications or work on ambulances.  
The second level is an EMT. They are qualified to give medication and are trained in two-person CPR.  
The third level is Advanced EMT. Training for the position takes one and a half semesters. Advanced EMT has more extensive cardiovascular and respiratory training.  
The final level is a paramedic. The paramedic course is 18 months long, and afterwards, additional training can be acquired, all the way up to a doctorate paramedic degree. 
However, all emergency medical personnel share a common goal. 
"Our goal is to preserve life at a cellular level," Lisman said. "If too many cells die, tissue dies, and if too much tissue dies, organs die, and if too many organs die, the organism dies." 
21afeyerherm@usd489.com 
About the Contributor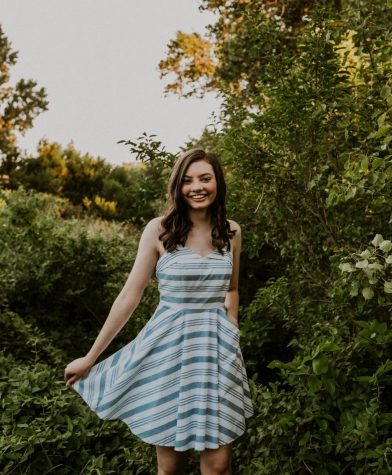 Alicia Feyerherm, Editor-in-Chief
Alicia Feyerherm is a senior, and this is her fourth year in Newspaper. She is very honored and excited to be in the role of Editor-in-Chief this year....