Amazon employee Dale Wentmore speaks to students about internet technology careers
Amazon employee Dale Wentmore was one of the career speakers that spoke to students during PRIDE time on Oct. 2.
Wentmore has been working as a sales representative for a branch of Amazon called Amazon Webservices in Denver for the past seven months.
In the past he has worked for other large companies like Microsoft, Oracle and IBM.
Wentmore became interested in the field of internet technology after he graduated college, he started off as a coder but later moved to sales because he liked working with people more.
His presentation had three main points; how to get into IT, how to succeed once you are there and then the future of technology.
He encouraged students to go into this field because of its above average pay and the fact that you don't need to go to college for a job in this field.
"The vast majority of employers in this field don't care what college you went to, whether it was ivy league, a state university, or a community college," Wentmore said.
He believes the IT career path will never go away; it will just evolve.
"IT is the coolest because there is more work than workers, during times of recession I always had a job," Wentmore said. "The IT field is always growing."
Wentmore concluded with a piece of advice for how to work towards getting the job you are interested in.
"Find someone who is doing the job you want to do and just talk to them, 8/10 times they will be extremely helpful," Wentmore said.
About the Contributor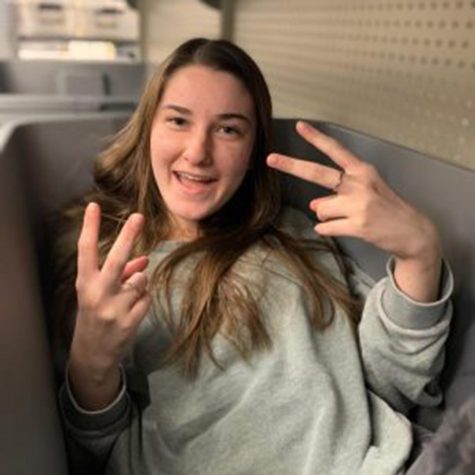 Allison Brooks, Multimedia Editor
Allison Brooks is a junior, and this is her third year in newspaper. Outside of this class, she is involved in Tribe Broadcasting, tennis, Scholars Bowl...