Accounting class teaches students about finances
Many people are advised to keep track of a checking account or a check book. For those who wish to learn how to do it better or keep track of a businesses accounts, they can choose to take an accounting course or two.
Hays High offers several courses to help students learn to keep track of their finances, among these is Accounting. The class can give students a foundation if they plan to go on to pursue a career in business or accounting but also help them learn to keep track of their money.
Accounting instructor Lindsay Hart said she hopes her students are taking away not only accounting skills to use in the business world, but also skills to apply to their personal lives. She said being able to understand the financial background and information of what's going on in their lives is important if they want to be successful.
Hart has been teaching accounting for about 15 years but this is her first year teaching accounting at Hays High. She took over for Instructor Suzanne Stark who retired last year.
"She (Stark) left big shoes to fill," Hart said. "I put high expectations on myself to follow in her footsteps because she was such a good teacher."
Currently two accounting classes are offered, a first year class that teachers the foundations and Advanced Accounting, which is more fast paced.
"Advanced Accounting just goes more advanced," Hart said. "It goes deeper into accounting. We learn different types of transactions and different types of businesses."
Hart said that in the accounting classes they learn to journalize daily transactions, create reports that managers use to analyze what is going on in a business and make decisions.
Hart said that she thought it was a good class for students whether they were interested in majoring in business, accounting, or marketing, but students thinking of majoring in business should definitely take it in high school because it teaches them the foundations.
"I think it's a good class for anybody because it helps them understand how businesses operate and how businesses keep track of the financial part of their business and what's going on," Hart said. "A lot of people like to start their own small businesses and accounting would help them do that, with the understanding of how to record and keep track of what's going on in their daily operation."
19rporter@usd489.com 
About the Writer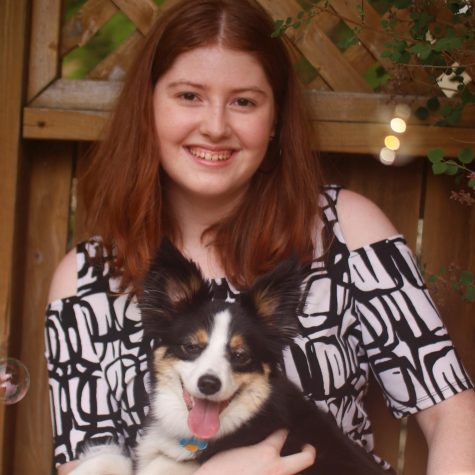 Rebekah Porter, Staff Reporter
Rebekah Porter is a senior and this is her second year in Newspaper. She is also involved in tennis and band. She likes reading and spending time with...