Assistant principal spends time teaching in Tanzania with the Peace Corps
Imagine leaving the country you grew up in to work somewhere where you don't know anyone and can barely speak the native language.
That is exactly what assistant principal Lance Krannawitter did when he joined the Peace Corps during college.
Krannawitter spent two years and two months living in Tanzania, Africa teaching agriculture at a local school.
"I didn't have any specific agriculture training but really what they needed was just somebody who could go over there and be a living textbook basically," Krannawitter said. "Unless it's a school that's located in a city and has a little bit more money, they can afford to buy textbooks but, where I was at there were no textbooks, there was no chalk, there was no copying machine."
The school building and houses in the village Krannawitter stayed in were made of mud and straw and they had metal roofs.
"The newer parts had grass roofs and there would be rats living in them and running around while you're teaching," Krannawitter said.
The hut he lived in with his roommate had no running water, plumbing or electricity.
"We would cook by fire, go down to the local river, get water, bring it back up and boil it in a filter that we made," Krannawitter said.
Krannawitter said he couldn't do things that people normally take for granted every day, like taking a shower every morning, unless he wanted to haul water 500 yards on the top of his head every day.
One of the everyday struggles of living in a Tanzanian village was preparing meals. Krannawitter and his roommate ate two meals a day, and it took around two hours to prepare each meal.
"We would take corn flour, boil it in water, and then stir it and it made this kind of thick porridge like paste, that you would dip in beans or something," Krannawitter said.
The Peace Corps paid him the equivalent of what a middle income Tanzanian would make per month, which was around $300.
"Between me and my roommate, we were able to hire what they call a house girl," Krannawitter said. "It was a local woman who came in during the day and washed our clothes and made food for us and cleaned the house."
During the day, Krannawitter and his roommate would teach and do other projects so they did not have a lot of time to do the tasks the house girl did for them.
After his time in the Peace Corps, Krannawitter moved back to America to finish college but decided he did not feel like finishing school yet.
"A teacher I had at Fort Hays got me in touch with an English language institute in South Korea," Krannawitter said.
While teaching in Korea Krannawitter met his wife, whose desk was right next to his when they both started teaching on the same day.
"After I finished my teaching contract in Korea I travelled for a little while," Krannawitter said. "I went to Hong Kong, Thailand, Nepal, China and a few other places."
When he returned to Korea him and his wife got married.
"I didn't really have a position in Korea that allowed us to make a lot of money," Krannawitter said. "My folks live in Russell, so we moved to that area, and that's where I got my first teaching job."
Krannawitter highly encourages travelling, especially during college where you can go to school over seas and your tuition will be the same and the credits you get will count in America.
"It's just awesome to experience a different culture," Krannawitter said. "It has made me more aware that this is the greatest country in the world but, we're just one part of the world and we've got to learn to get along with everybody because they're just like us."
21abrooks@usd489.com
About the Contributors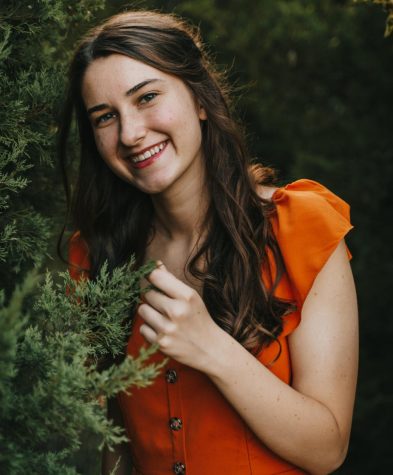 Allison Brooks, Multimedia/Photo Editor
Allison Brooks is a senior, and this her fourth year in newspaper. Outside of newspaper, she is involved in DECA, Scholars Bowl, National Honors Society...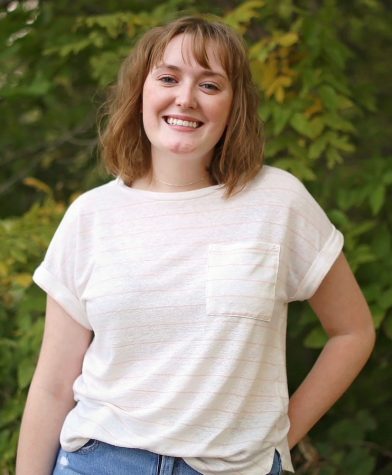 Alexis Pfannenstiel, Design Editor
alexis pfannenstiel is a graphic artist for the hays high guidon who completely despises capital letters (that's why they don't let her write, even though...