DECA students to host human trafficking awareness week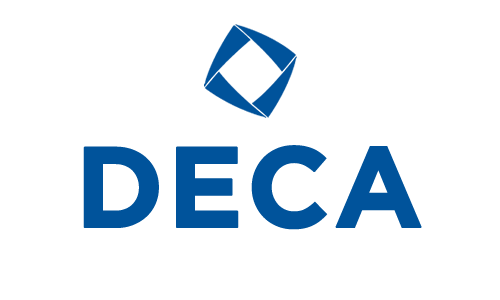 According to DoSomething.org, there are nearly 20-30 million people in the world today who fall victim to human trafficking.
Human trafficking is defined as modern-day slavery and involves the use of force, fraud, or coercion to obtain some type of labor.
Through seniors Lisa Schoenberger and Kaitlyn Schaben's DECA Public Relations Project, the goal is to raise awareness to the fact that human trafficking is rampant and could happen—or is already happening—in our community.
Schoenberger and Schaben's project, Break the Chains, is comprised of an awareness week at the high school Jan. 8-12 to inform students of the issue.
A speaker from ICT SOS, an anti-trafficking organization in Wichita, will present on Jan. 8 to inform the student body and staff of the facts and dangers of human trafficking.
As a fundraiser for anti-trafficking organizations, students will be able to purchase a piece of duct tape any time from Jan. 8-11.
These pieces will be used to duct tape principal Martin Straub or police chief Don Scheibler to the gym wall during an assembly on Jan. 12.
Throughout the week, there will be posters hung throughout the school stating statistics and facts about human trafficking. Human trafficking occurs in every country, and this project aims to raise awareness to this issue.
Schoenberger and Schaben have created a public service announcement video regarding human trafficking that is available to view on the school's website.
For an interview or further information, please contact Schaben or Schoenberger at their respective emails or phone numbers: 18kschaben@usd489.com (785-639-1391) or 18lschoenberger@usd489.com (785-259-5300).
18lgregory@usd489.com