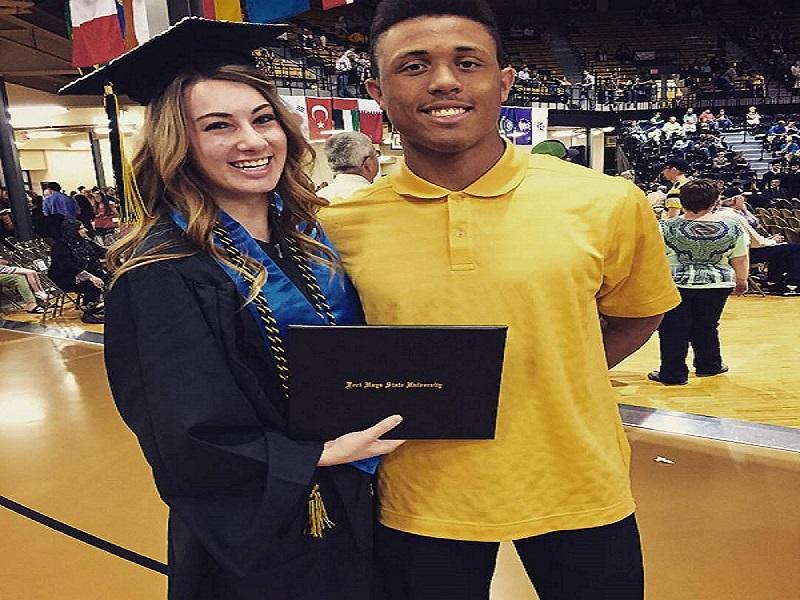 2012 graduate Ashley Nease pursues marketing career
In high school, Ashley Nease focused primarily on her grades and music. Nease joined Chamber Singers during her sophomore year and maintained a 4.o GPA. Before graduating, Nease found another passion for business due to her involvement in DECA.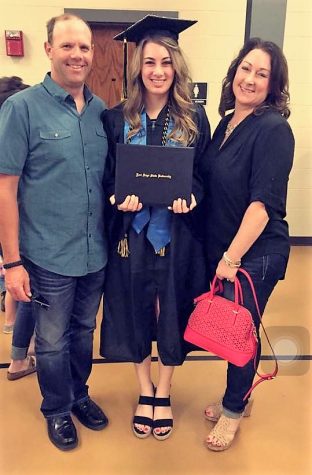 "My greatest achievement in high school was the scholarships I earned to take with me to the next phase for my path of success," Nease said.
Nease graduated from Fort Hays State University in May 2016 with her undergraduate degree in Marketing. Since then, Nease has been accepted into the Masters of Business Administration (MBA) '4+1' program, which allows her to work on her Masters degree.
"I started my Masters degree early," Nease said. "I started before I even had my undergraduate degree."
Nease has consistently taken classes since Jan. 2016 towards the degree.
"I am very happy to say that after hard work and heavy course-intensive semesters, I will graduate with my MBA degree with a concentration in Human Resource Management in May 2017," Nease said.
With her MBA degree, Nease was able to apply for and accept a Graduate Teaching Assistantship (GTA). This position allows for Nease to have a job on campus while earning academic assistance toward the tuition cost of her MBA courses. Nease works within the Informatics department as a GTA for the MIS101 class sections taught under Dr. David Schmidt.
"I love this position," Nease said. "I get to interact with two of the classes Dr. Schmidt teaches, as well as be in charge of grading. I enjoy learning how to interact with these students from a teacher student perspective, while also staying on campus to work."
Currently, Nease serves as one of FHSU's Collegiate DECA officers. Her position coordinates all activities the chapter takes part in and focuses on planning on event fundraisers, as well as mentor-ship to new members.
Nease's future plans include possible entry into KU's Ph.D of Marketing program, or finding a marketing management job in the Kansas City metropolitan area.
"The opportunities I have been involved with have put me into the community as a more respected worker, marketer and future employee," Nease said. "I cannot express enough to other younger students how important it is to get involved with small jobs or internships because the experiences are priceless."

2012 graduate Ashley Nease pursues marketing career