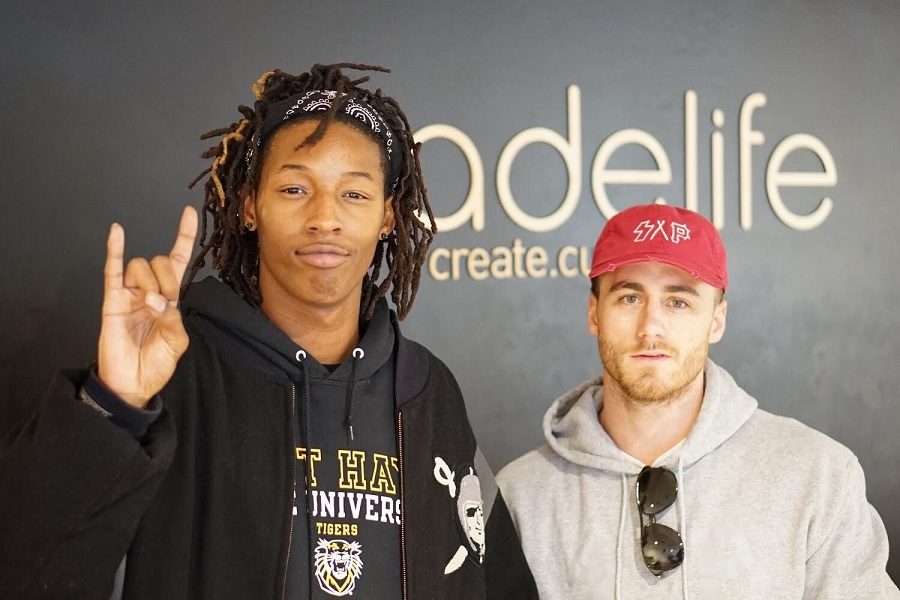 2012 graduate Eric Stumon and 2013 graduate Chance Pitcock start nonprofit suicide awareness organization
When 2013 graduate Chance Pitcock first approached 2012 graduate Eric Stumon about designing a tattoo in memory of his uncle who committed suicide, neither one of them initially expected the design would lead them to start their own nonprofit suicide awareness and prevention organization.
From the original hoodies donned by the founders to the multitude of choices now found on their online shop, Scott Alan Project has grown immensely through Pitcock and Stumon's dedication and time spent working on their brand.

Spending their high school careers mostly invested in athletics, both Pitcock and Stumon said they would be surprised to hear what their future selves were up to in 2018—but not in total disbelief.
"I am incredibly grateful for where we are at today, but not content," Pitcock said. "I've always had an inner feeling like I wanted to do something large and purposeful. And S.A.P. is really just the beginning."
Since high school, Pitcock has developed a different idea of what it takes to be successful. Among the most important changes that he feels he has made since graduating was to stop concerning himself with the thoughts of others.
"If I could go back to my 17 or 18-year-old self, about to enter the real world, I would have first told myself that college isn't necessary for success," Pitcock said. "I would have also told myself to stop caring so much about what people think. When you grow up or live in a small town, sometimes it's easy to get caught up in thinking about what everyone else will think about you if you want to take a big risk or do something out of the ordinary. Once I stopped caring what anyone thought about me and started doing what I truly wanted with my life, I started seeing true success and happiness."
However, the path to the "true success and happiness" was not always so clear for the alumni. It was not until Pitcock and Stumon received a considerable amount of support for the message behind Stumon's original design that the idea to create a movement was sparked.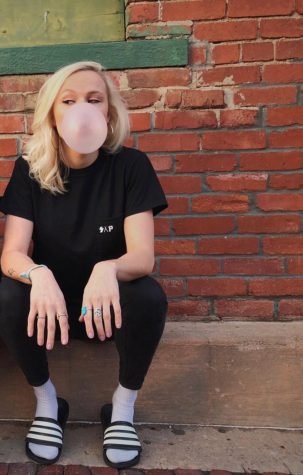 "We didn't originally just have a plan to start all of this," Pitcock said. "Once we got the tattoo idea on paper, we loved how it looked and put it on a few hoodies. We started wearing the hoodies around and people started asking about what the S.A.P. logo was. We would share with them the story behind the logo, and that was when we saw how relevant this topic was. So, we decided to do something about it."
Throughout the startup of their non-profit, both Pitcock and Stumon admit there have been challenges, some of which have been financial.
"The most challenging part of running the nonprofit is probably funding," Pitcock said. "Just to have a website up online for a few years is almost $1000. And to get a nonprofit itself is a couple thousand dollars when you go into booking speakers, hosting events and booking venues—it really adds up."
For Stumon, the most difficult obstacles have arisen in the field of marketing the brand. Stumon said his and Pitcock's ability to make the right moves and trying their best not to make the wrong ones have both been key elements in their brand promotion.
"The most crucial part is this process of marketing," Stumon said. "The marketing isn't tough, but the process is. I've always felt like this would be a huge organization one day. It's just the process of getting there."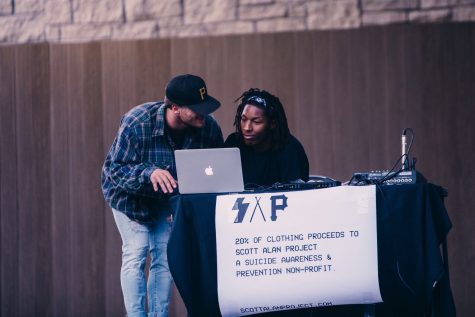 As the creative director of the brand, Stumon has had a central role in designing the clothing the brand sells. He feels as though the most exciting part for him in this process has been the opportunity to convey his vision to as many individuals as possible.
"The idea of bringing the world together to see one image is like a dream for me," Stumon said. "With S.A.P. came a chance to really have a platform to create a wave and culture. It's like making a dream come true under our name."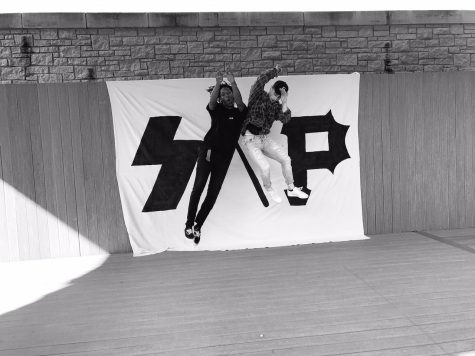 In the next five years, Pitcock and Stumon plan to make many improvements to their brand. Among their goals are bringing more motivational speakers to schools and colleges, increasing their reach on social media, collaborating with more artists, connecting with celebrities and other established clothing brands, and improving the quality of their clothing.
"It's about to be a huge organization that strives and succeeds to help this world that we live in today," Stumon said. "We just want to change as many lives as possible."
18lgregory@usd489.com