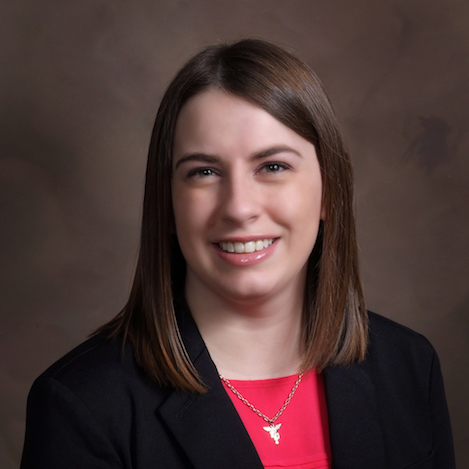 Courtesy Photo
2006 graduate works as General Pediatrician
Graduate Chelsea Powell finished high school in 2006, and during her time in high school, she participated in Spirit Club, Student Council, yearbook and journalism.
"I was more actively involved in the newspaper and was editor-in-chief my senior year," Powell said. "I enjoyed getting to interview my fellow students and finding interesting stories for the paper.  I also really liked covering sports."
The path of medicine began when she took Human Biology with instructor Lynn Zimmerman her senior year.
"I started down the pre-med path in college and found that I really enjoyed learning about human anatomy and physiology," Powell said. "I was part of a program during my undergraduate studies called the Scholars in Rural Health Program. This allowed me to start shadowing a pediatrician in my junior year of college.  After graduation, I started medical school at KU in Kansas City.  I always thought that I would specialize in pediatrics and that was confirmed after I rotated through a variety of different areas my third year of medical school."
While attending KU for eight years, Powell was involved in clubs focusing on pre-med and biology as well as the honors society.
"I received a degree in Human Biology at KU in four years. Medical school is another four years.  The first two years of medical school were classroom and didactic based, mostly lectures, anatomy lab, and some shadowing in clinics," Powell said. "The last two years of medical school were clinical rotations in the hospital. We complete rotations in internal medicine, family medicine, surgery, pediatrics, geriatrics, psychiatry, Ob/Gyn and neurology during our third year.  The fourth year has more electives and a critical care month.  After medical school, I completed residency at Children's Mercy."
Powell's residency took her three years to complete, and since she decided not to specialize, she was completed with her training in those years, after which she decided to move back to Hays where she now works at Hays Medical Center as a General Pediatrician.
"I moved back to Hays for a number of reasons," Powell said. "Most of my family still lives in town, so it was nice to move back and be close to them again.  I also liked the hospital, the other pediatricians, and the variety of the practice."
19ibraun@usd489.com