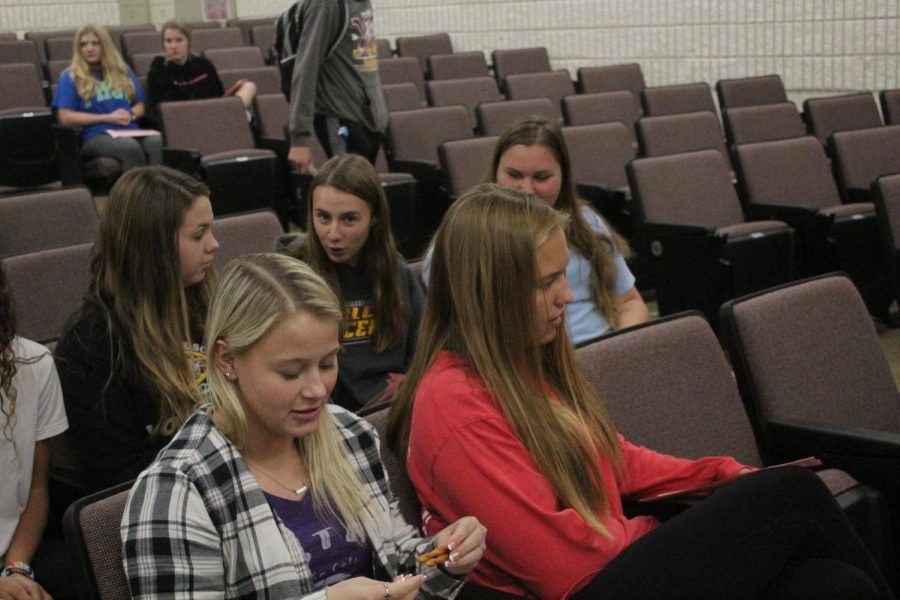 Paige Polifka-Denson
Finding what club or organization to be a part of in high school can be overwhelming, especially when given a lot of options. 
This week's Club Spotlight is the new Medical Professionals Club. 
An officer of the club, senior Natalie Taylor, spoke about the club's mission and goals. 
"Through joining the club, you will get the chance to be CPR certified if you are not already," Taylor said. 
Taylor also spoke about guests who come to speak to the club's members about certain topics and ideas. 
Outside of the guest speakers, the club provides the opportunity to learn basic nursing skills. 
"We learn vitals, how to take blood pressure and other stuff along that line," Taylor said. 
All in all, the Medical Professionals Club is new and looking for interested members. 
There are no requirements to join, so all are welcome. 
"If you want to go into the medical profession, I recommend it," Taylor said. "But it is also for people who want to learn about anything in the medical field." 
20ppolifkadenson@usd489.com