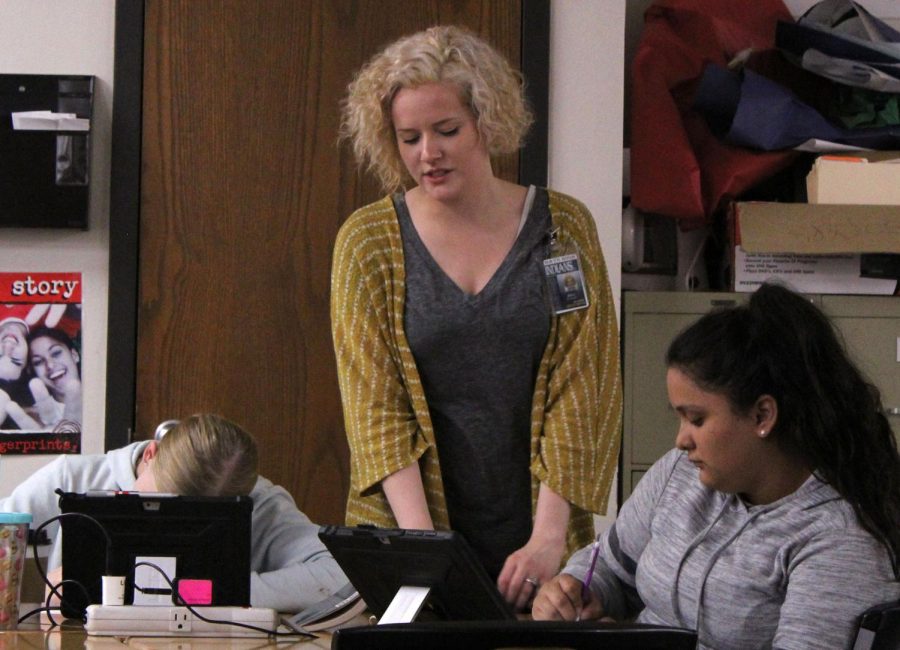 Jacob Maska
Jaici Simon never expected to return to her former school district as an instructor after her graduation from Hays High in 2012. But after changing her field of study and deciding to pursue a profession in education shortly into her college career, the alumni will ultimately do just that.
During her high school years, Simon was involved with competitive dance, National Honor Society and a local youth group.
"I danced at Jackie Creamer's Vision Dance Company in town," Simon said. "I also got involved in the dance team here at Hays High."
As a high school student, Simon had dreams of becoming a doctor.
"I feel like everyone thinks about becoming a doctor at some point," Simon said. "It would be a really interesting job, but it was not for me."
After taking a general biology course at FHSU, Simon decided that a career in the medical field would not align as well with her interests as she had originally thought.
"I remember having a conversation with my mom about my career choice because I felt like I was not where I needed to be," Simon said. "She reminded me during that conversation of my love for reading. I also was very involved with my youth group at church because I loved being around middle and high school students. We put the two together and that is how I decided to become a teacher."
Through her studies in education at FHSU, Simon was given the opportunity to return to her alma mater to student-teach in the English department.
"I was actually very excited to come back to Hays High," Simon said. "I learned so much from my teachers while I was here as a student. I was very honored to come back again."
Simon said the most enjoyable part of her student-teaching experience thus far has been interacting with students.
"At times, they can be very challenging because some of them do not like English," Simon said. "But I appreciate their opinions and liveliness in my class. They are also hilarious and fun to be around."
Simon recently accepted a position as a sixth grade English and Language Arts instructor at Hays Middle School and is anticipating a positive experience in taking this next step in her career.
"I look forward to being able to be involved in my students' lives and helping each one grow as an individual," Simon said. "I also look forward to forming relationships with the faculty and staff of Hays Middle School as well as the whole district."
18lgregory@usd489.com