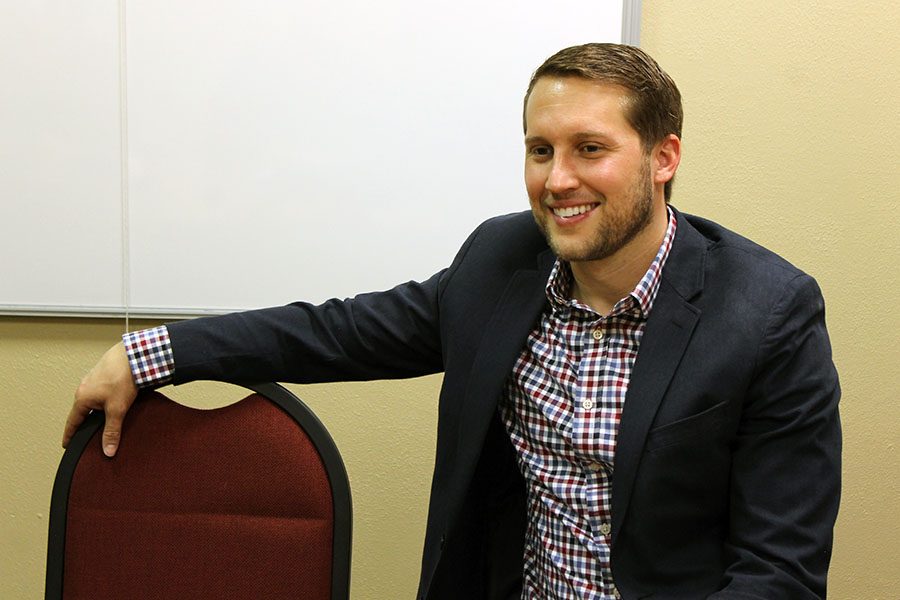 Former student becomes new soccer coach
Silas Hibbs, a former student of Hays High, has become the new girls and boys soccer coach.
During his high school days, Hibbs participated in soccer, basketball and track. He played on the state runner-up soccer team in 2002.
After graduating, Hibbs continued with soccer at Tabor College in Hillsboro. He graduated from Tabor summa cum laude and was a four-time Academic All-American. Hibbs was an assistant coach at Tabor following graduation and was a member of FC Wichita, a semi-pro soccer club.
"Soccer has been a common theme throughout my life," Hibbs said.
With plans of getting married in April, Hibbs said returning to Hays has been a blessing.
"I'm more than excited for this experience," Hibbs said. "I'm coming back to my home with my dream job."
Hibbs has held the career soccer scoring record for 10 years, however junior Ethan Nunnery is slated to beat that record.
"One of my biggest goals is to get him to beat that record," Hibbs said.
In the future, Hibbs said he would like to become a teacher at Hays High.
"There's a reason I'm taking the teacher step so slow," Hibbs said. "I want to be a teacher with real life experience versus the theoretical knowledge."
Currently, Hibbs is on the lookout for assistant coaches with defensive knowledge to compliment his skill set.
"I can have a perfect system," Hibbs said. "But if I don't have the personnel to run that system, there's no point."
Hibbs said he has a long term vision for his teams to set a precedent and foundation.
"I want to focus on using soccer as a way to improve student discipline and education," Hibbs said. "I'm absolutely committed to making each player the best they can be."