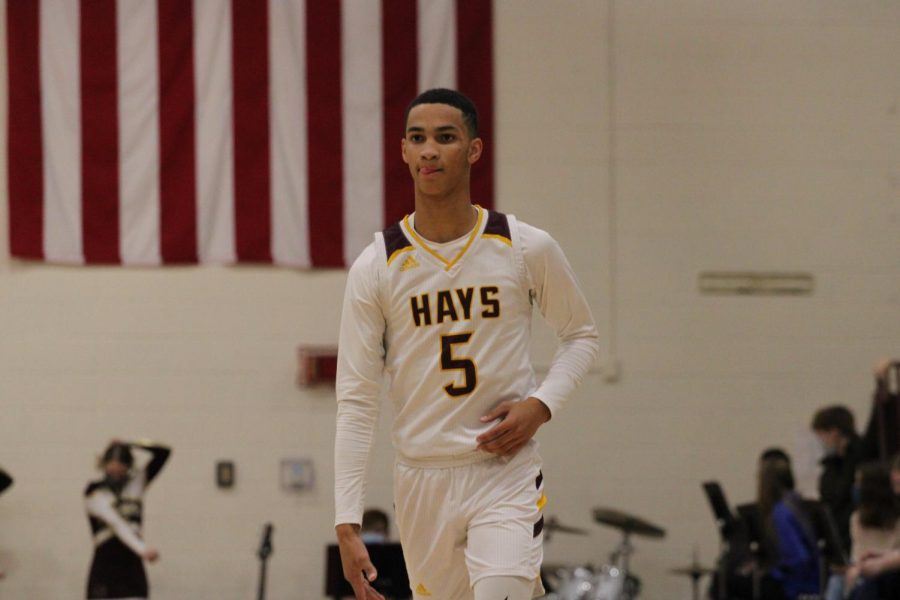 Cayden Sanders
Hays High Indians basketball competed against the Garden City Buffaloes at Hays High on January 15th. Garden City had the disadvantage since they have only had a couple practices and three games before facing the Indians.
Garden City scored first in the game, but Hays scored on the next drive. Hays High got a block from junior Jace Linenberger that gave Garden City an easy layup. Senior Jason Krannawitter hit the first Indian three-pointer for the Indians, giving the Indians a 17-9 lead. Krannawitter scored right before the first quarter buzzer, possessing the lead at 19-12.
A key defensive series happened in the second quarter as senior point guard TJ Nunnery slid and fell; Nunnery tried to get up but was in too much pain to do so. Nunnery hobbled to the locker room to get checked out. Nunnery stepped back onto the court minutes later in the game. At half time, the Indians had a commanding 33-24.
Garden City and Hays High kept trading blows as the Indians led by nine in the final quarter 44-35.
In the final quarter, the Indians front court handled the load of scoring shooting three of four drive scoring 8 points. The Indians pulled away and won the competition 70-53.
Hays High earned a six-day rest before the Colby Black and Orange Invitational held on Jan. 21-23.