How big is St. Peter's Cinderella story?
St. Peter's University is a small, private, non-profit school with about 2,300 students nestled in Jersey City, N.J.
The basketball team recently was shown within the highlights of the men's NCAA tournament, being a 15th seed in their regional in the tournament.
On Thursday, March 17 the Peacocks played against second-seed University of Kentucky. The team went on to beat Kentucky, 85-79. This upset would be one of the most unlikely things to happen within the March Madness tournament.
That following Saturday, on March 19, St. Peter's beat seventh seed Murray State and then proceeded to beat third-seed Purdue on Friday, March 25. St. Peter's was the first 15th seed to advance to the Elite Eight.
However, their unexpected journey ended on Sunday, March 27 when North Carolina defeated them handily.
St. Peter's is a very small school, housing nearly an 11th of the population as Kentucky. Kentucky also spends nearly 12 times as much money on their basketball program compared to that of St. Peter's. Much of these expenses come from the coaching salary; the Peacocks' coach Shaheen Holloway makes approximately $266,000 a year while the Wildcats' coach makes approximately $8.6 million per year.
This makes it a comical win for St. Peters, absolutely devastating Kentucky.
St. Peter's has had many struggles within the maintenance and upkeep of their buildings and programs. According to Sports Illustrated, athletic offices leak after heavy rains/snows with wet ceilings and flooded hallways, indoor temperatures fluctuate, programs share gyms, buildings lose hot water and the visitor locker room and press conference area is next to a public indoor pool.
Among the other "Cinderella" teams of the tournament, such as University of Maryland – Baltimore, Oral Roberts and Murray State, St. Peter's spends less in operating costs than all of them.
St. Peter's wins were major upsets within the men's basketball tournament, yet they also gained a lot of fans from their victories. Their loss against North Carolina upset many fans, including me. People supported the small team, as they proved themselves worthy of being in the tournament.
St. Peter's journey affected me, as it proved that with nothing, you can accomplish anything; there is always a chance.
Leave a Comment
About the Writer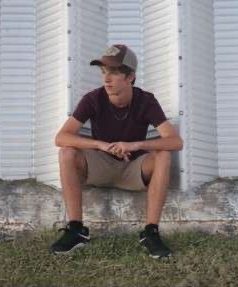 Cade Austin Becker, News Section Editor
My name is Cade Austin Becker Houser, and I am a junior. I enjoy track, video games, cars and music. I often am listening to music, hanging with friends,...