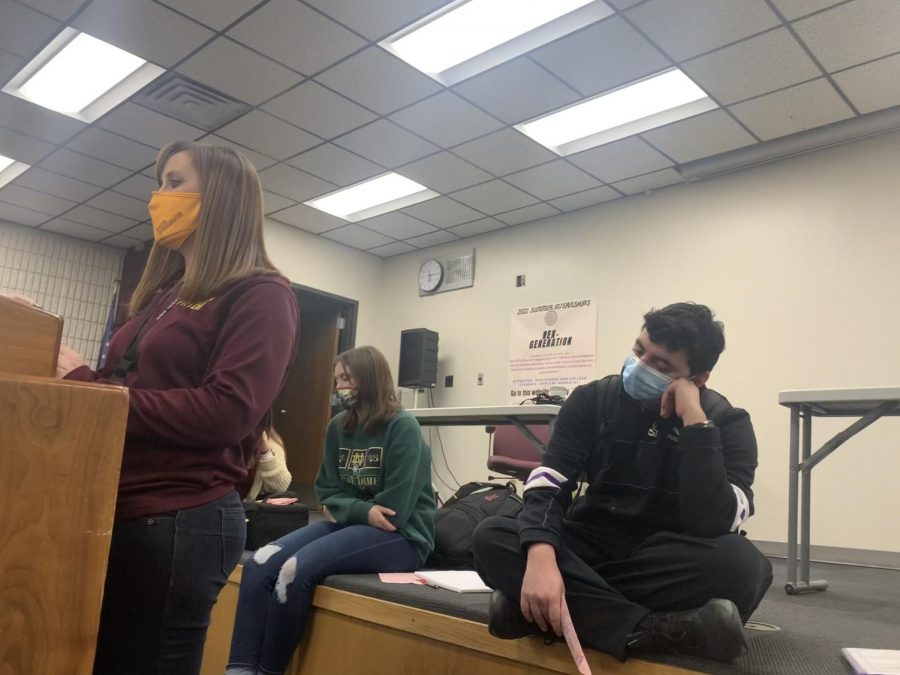 Nikka Vuong
Science Olympiad held its first meeting of the year on Jan. 14 during PRIDE Time.
During the meeting, sponsors Beth Schiel and Lynn Zimmerman discussed when the deadlines were and how the competitions will be virtual.
Events that will be written tests are Anatomy & Physiology, Astronomy, Chemistry Lab, Circuit Lab, Code usters, Designer Genes, Disease Detectives, Dynamic Planet, Forensics, Fossils, GeoLogic Mapping, Machines, Ornithology, Protein Modeling and Water Quality.
Events that will be over Zoom and livestreamed are Boomilever, Gravity Vehicle, Sounds of Music and Wright Stuff.
An event that will be a pre-recorded video is Ping-Pong Parachute.
The dates for regionals will be Feb. 18-26 with the awards ceremony being on Feb. 27.
Schiel said all the building events must be submitted one week prior to the awards ceremony, and the state competition will be from March 22 to April 3.
Both Schiel and Zimmerman said they are excited to get back to some normalcy and have students competing.
"I am really looking forward to getting kids back into the routine of working on projects and then being able to see their feeling of accomplishment once they get their results back from competition," Schiel said.
22nvuong@usd489.com