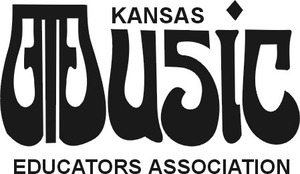 All State KMEA events will be held virtually this year on Feb. 25-27. The results are as follows.
All-State Band: senior Ashley Vilaysing, the only student advancing, was selected for first chair clarinet for the 1/A – 4/A ensemble, meaning she achieved the highest score out of every clarinet player in those classes. The audition included 5 objectives: a prepared scale, a chromatic scale, and three musical excerpts selected by KMEA.
Vilaysing said she was unsure but hopeful that she would make the cut and was ecstatic to find that she had not only been accepted, but was handpicked to lead the large group. She said her path to success was grounded in hours of practice, just "getting in the repetitions."
"It's tough to get into [the ensemble]," Vilaysing said. "Every single detail must be precise and accurate, and it's hard to focus on two measures day after day, but that's what needs to be done."
All-State Treble and Mixed Choir: senior Alexis White, junior Samantha Vesper, sophomore Devlyn Jochum and freshman Brynn Kinderknecht
The virtual format for this year's district and state levels of KMEA has led to a drop in student interest, especially in choir, vocal director Alex Underwood said. Only 17 students total students auditioned. Of last year's nine returning All-State participants, only three auditioned.
"It's one of the many ways the pandemic has deeply affected our school," Underwood said.
Jochum said that while she prefers the in-person version of All-State Choir, she's thankful that the events are taking place at all.
"I'm glad they have it as a way to still participate in something and not miss out, because we do work hard for this," Jochum said.
Unfortunately, no students were accepted to All-State Orchestra this year. According to instructor Joan Crull, the way State KMEA is set up means that no district is guaranteed any spots, and that most seats go to students from larger areas like in Kansas City, Wichita, and Lawrence.
"We are hopeful for next year as they will begin to have two orchestras–both open to all size schools, but at least there will be more seats," Crull said. "I'm very proud of our students who put in the time and effort to audition!"
21cleiker@usd489.com