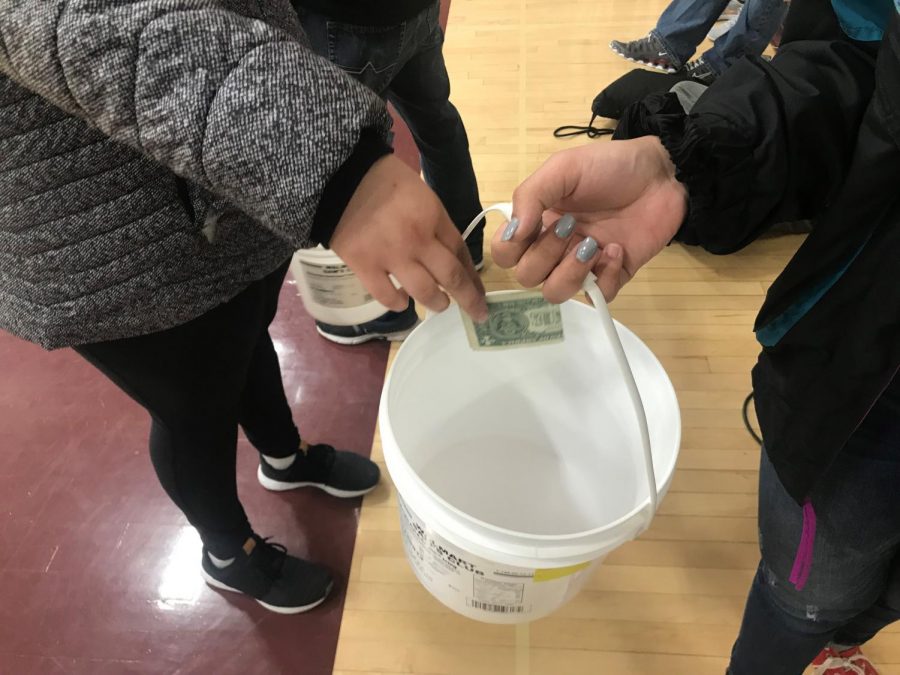 Allison Hillebrand
To continue raising money for the Ronald McDonald House charities as a part of their DECA project, seniors Isabelle Braun and Kallie Leiker hosted a Miracle Minute at the Bob Kuhn Wrestling Tournament on Jan. 19.
"We got a few bucks," Braun said. "It's not really about the money though, more about the awareness and that the people there knew of the importance of the charities."
Although Braun had previously discussed the event with the announcers, the event failed to be announced at first. Though, it was rescheduled between two matches.
"At first, I was really worried they forgot," Braun said. "They were just really busy, so there was a bit of a hiccup. At least we got it hammered out."
The project co-sponsors have hosted two Miracle Minutes, and this was their third.
A total of $832.22 has been collected to donate to the charities, $85.78 from the tournament.
Braun's helpers at the tournament were juniors Paige Polifka-Denson and Allison Hillebrand and seniors Shyann Schumacher, Ady Albers and Brianna Forinash.
"This was the last one we were doing," Braun said. "So this was it. I'm glad we got something and now we can give a bit more to the charities."
20ahillebrand@usd489.com