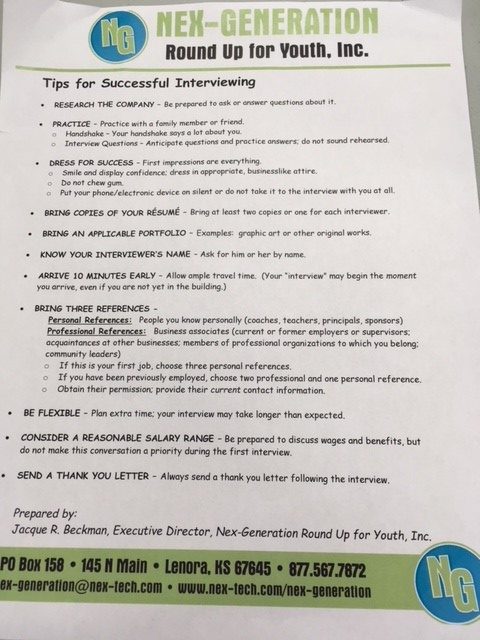 Guest speaker from Nex-Generation Round Up for Youth gives interview advice
January 8, 2018
Juniors and seniors were invited to a meeting held by Jacque Beckman from Nex-Generation Round Up for Youth, Inc., in the Lecture hall, on Jan. 4, to share tips and information for scholarship and job interviews.
Junior Emily McGuire said that she went to the meeting because she did not have much interviewing experience, but knew interview skills were important and she would have need for them in the future.
Beckman gave tips such as how to dress for success and how to prepare for an interview. Her suggestions included practicing interview questions, practicing a handshake and always having at least three references.
"I thought the meeting would be boring, but it wasn't and had a lot of very useful information," junior Zoe C. Martin said. "The lady who was in charge talked about appropriate dress and mannerisms for interviews, and ways to make a good impression."
Counselor Amy Miller said she invited Beckman because she had heard Beckman speak at her previous school and thought it would be useful for students to hear, especially for seniors about to interview for various scholarships.
"She talks about job interviews and scholarship interviews," Miller said. "I think it's just a lot of good information, because that's for the next step in your life."
19rporter@usd489.com