Teacher assigns comprehensive book project
To cover a unit over identity and society in sophomore Honors English II, instructor Vanessa Schumacher gave students a comprehensive project called the Frankenfolio.
"The Frankenfolio is a project that is designed as a culminating activity for the end of the book 'Frankenstein,'" Schumacher said. "When we finished 'Frankenstein,' I asked students to find different parts of the story where they could show mood, tone or they could act out a scene. It gave kids with different learning styles a way to show their understanding of the book."
Schumacher said that she had discussed the unit and book with her mentor, instructor Kathy Wagoner, who has taught the book in previous years.
"I told her I really liked the book and she said she had a good end of the unit project for the students," Schumacher said. "I thought it was a great idea, so I gave it a try."
In this project, students were allowed to decide which assignments or projects to work on. They had to do a total of five, outside of an in-class presentation.
One assignment was a response over recent or upcoming bioethical issues written from the perspective of Frankenstein's Creation. As an example for students who chose to write this response, Schumacher mentioned the Frankenstein Project in Oct. 2018.
"The Frankenstein Project is a surgeon who has found a person who is brain dead and they are on life support," Schumacher said. "Their family has donated their body to science. There is a gentleman who is paralyzed from the neck down who has opted to have a surgery where they sever his head and a part of his neck and they are going to attach it to the brain-dead gentleman."
Schumacher said this project is planned to take 100 surgeons.
"There is part of me that wants it to work because it would be like watching the Frankenstein story come to life," Schumacher said. "Will he wake up and be himself or will he not know who he is?"
It is one of those things that is not necessarily black or white.
"Ethically, I don't feel comfortable with what they want to do," Schumacher said. "I'm torn, but either way it is going to happen."
20ahillebrand@usd489.com
About the Contributor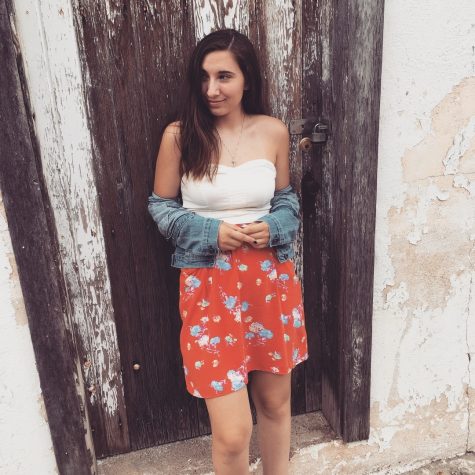 Allison Hillebrand, Editor-in-Chief
Allison Hillebrand is a senior at Hays High. She is involved in the newspaper, DECA, orchestra, leadership and National Honor Society. She will be attending...