Demi Lovato covers a multitude of issues in new album, 'Dancing with the Devil…the Art of Starting Over'
The artist Demi Lovato released her seventh studio album titled, "Dancing with the Devil… the Art of Starting Over" on April 2, along with a documentary.
Lovato has not produced any new music for more than two years due to her overdose on July 24, 2018.
When I decided to listen to this album, I wasn't sure what to expect. We have all listened to Lovato at some point, whether we listened to her in middle school or heard one of her mainstream songs over the radio. I never necessarily disliked her music, but I wasn't as obsessed with it, either.
There are 19 songs in this album, with the first songs released being "Anyone," "What Other People Say" (with Fischer) and "Dancing with the Devil." The day before the entire album released, a fourth single was released, called "Met Him Last Night," featuring Ariana Grande.
I love how the tunes range from upbeat happy, to upbeat sad, to slow sad and so on. This album just seems to have a different vibe compared to her previous albums. It seems more genuine and not so much for the public, and that's something I really like about this album. She decided to undeniably be herself and show what has happened in her life for her to become the person she is today.
I surprisingly really enjoyed this album. The songs range from topics such as addiction, heartbreak, mental health, and self-love. It truly shows the journey of self-discovery Lovato went through during recovery. The variety of messages gives the listener many chances to connect with the album.
The album itself is a very raw piece. The emotion Lovato puts into her new songs is evident when you listen to them.
Because of her overdose, you can tell as you listen to the album how personal it is. I respect how well she puts her heart on her sleeve and reveals things about herself she had never let the public know before.
21mmcbride@usd489.com
Leave a Comment
About the Contributor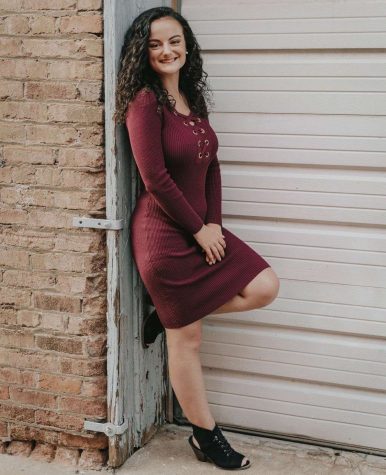 McKena McBride, Assistant/Online Editor
McKena McBride is a senior, and this is her third year in newspaper. She is involved in tennis, StuCo, National Honor Society, Leadership, Yearbook, Red...