Students looking for energetic new music should listen to Zayde Wølf
Zayde Wølf is a songwriter and producer who makes powerful alt-rock music. Although most people do not recognize his name, his music is everywhere. Usually used as backing tracks for videos, his music can be heard in film trailers, TV shows and video games, and it has been used for videos by numerous professional sports teams and YouTube channel "Dude Perfect."
Released in 2016, "Golden Age" is Wølf's debut album. This album contains the most intense and powerful soundtrack with songs like "Born Ready" and "New Blood." With slow rhythms, crashing drums and heavy synths, this album is like an audio representation of achieving the impossible. If you are looking for an album that gives you a confidence boost, "Golden Age" is for you.
Wølf's latest full-length album is "Modern Alchemy," which was released in 2018. This album takes a step back from the intensity in the previous album with quicker rhythms and more pop-style music. Although both albums have the same theme of overcoming challenges, "Golden Age" feels more like fighting tooth and nail, whereas "Modern Alchemy" feels optimistic.
With just over two years since releasing his last full-length album, Wølf will release his next album called "Neon Blood Type" in May. Two songs have already been released as singles: "Back at It" and "Madness." Based off these songs, it sounds like the rest of the album may be a merging of the slower rhythms of "Golden Age" with the more pop-style of "Modern Alchemy."
Regardless, keep an ear out for songs from "Neon Blood Type" being used in trailers, sports and other entertainment over the next year.
Leave a Comment
About the Contributor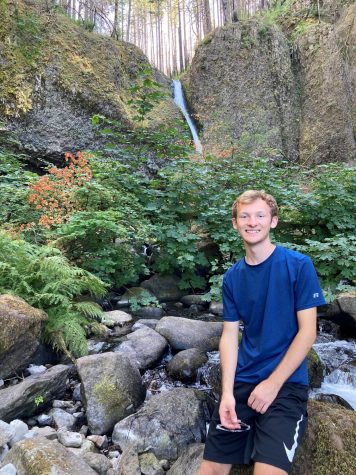 Ryan Schuckman, Design/Multimedia Editor
I am Ryan Schuckman, and I am a senior. I enjoy playing tennis and pickleball, making videos and being outdoors. This is my second year in newspaper.