Superbowl LV did not live up to its hype
The Super Bowl is a major staple of American culture. Sports fans everywhere watch the big game and even people who do not consistently watch sports may tune in for the halftime performance or the commercials. This year's Super Bowl, which pitted the Kansas City Chiefs against the Tampa Bay Buccaneers, was quite a disappointing spectacle.
Although Buccaneer fans may disagree, the game was not exciting. By halftime, the Buccaneers were leading 21-6, and their domination would continue throughout the rest of the game with a final score of 31-9. A close game is always more exciting than a blowout because every decision is crucial in a close game. By halftime, I had already started to become uninterested.
The one bright spot of the Super Bowl was the halftime performance by The Weeknd. Although it may have not been as theatrical and over the top as previous performances, it was still the most entertaining part of the night. The production and direction of the show kept me entertained – especially when the performance moved into the mirror-covered, yellow-lighted hallway. The coordination of moving people around in such a small space while not interfering with the shot was impressive along with the seamless transfer of the camera from singer to cameraman.
The final aspect of the Super Bowl that people enjoy watching are the commercials. Unfortunately, they were just as boring this year as the game itself. The one advertisement that stuck out to me was Jeep's "The Middle," featuring Bruce Springsteen. The commercial showed a small chapel in Kansas that was located at the center of the contiguous United States. I enjoy anytime that Kansas is spotlighted in a positive way. Other than that, the commercials were unremarkable and likely will not be remembered in the future.
Super Bowl LV did not live up to the hype people had been expecting due to the blowout game and unremarkable commercials. The halftime show, which still resulted in mixed feelings, was the most entertaining part of the night. Hopefully, next year's Super Bowl will not be as disappointing.
About the Contributor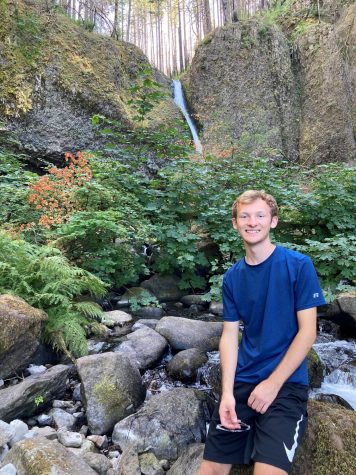 Ryan Schuckman
I am Ryan Schuckman, and I am a senior. I enjoy playing tennis and pickleball, making videos, and being outdoors. This is my second year in newspaper.