'Isn't It Romantic' a romcom rebel
"Isn't It Romantic" was released in theaters on Feb. 13 in the United States.
In this movie, the main character Natalie (played by Rebel Wilson) hates the idea of romantic comedy films, and rants about her dislike towards them with her closest friend from work. She ends up getting mugged in the subway and being knocked unconscious. When she comes to, she soon realizes she is stuck in the thing she dislikes the most; a romantic comedy.
To escape her new life and go back to her normal one, she comes to the conclusion that she needs to get someone to fall in love with her. Through her experience Natalie discovers realizes a lot about herself and the people in her life.
This movie explores how that even when we are the most pessimistic about life, good things can still keep happening. The movie also explores the need for self-love. Though it may seem like it doesn't affect your life in general, negativity towards yourself will cause you to unwillingly make things worse for you.
This movie was full of laughable moments, both at and with the main character. Co-stars Liam Hemsworth and Adam DeVine round out the cast and add to the satirical theme throughout.
The Valentines Day weekend release of "Isn't it Romantic" helped boost its visibility, making it a good choice whether you enjoy romantic comedies, or if you like to mock them. Although it seems like it would mainly be a "date" movie, it's actually a great movie to watch with family, friends, or even by yourself. I give "Isn't It Romantic" a 10/10.
21mmcbride@usd489.com
About the Contributor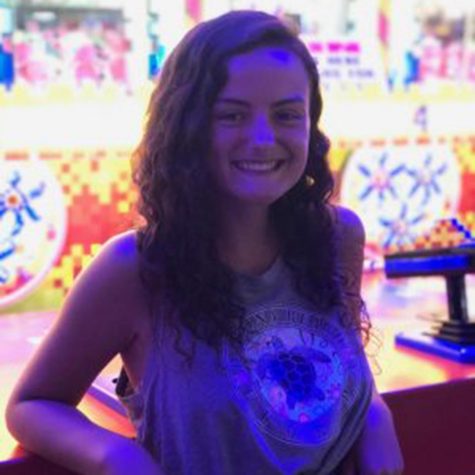 McKena McBride, Staff Reporter
McKena McBride is a junior, and this is her second year in Newspaper. She is involved in tennis, track, StuCo, Red Cross Club, Future Medical Professionals...